Young Justice: Outsiders - 6 Ups & 2 Downs From The Season 3 Premiere
Young Justice is finally back, but is it still feelin' the aster?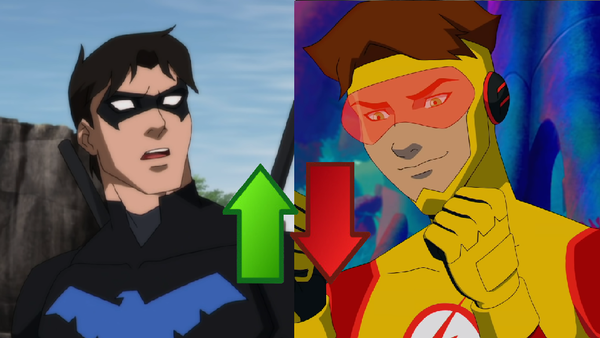 Contains spoilers for Young Justice Outsiders, Episodes 1, 2 and 3.
After a lengthy six-year wait, Young Justice has finally made its return to screens for its highly-anticipated third season. The beloved animated series originally debuted on Cartoon Network, airing two seasons between 2010 and 2013 before it was abruptly cancelled. Thankfully, a passionate campaign from it fans was enough to see it resurrected as one of the first shows to air exclusively on DC's official streaming service, the DC Universe.
Taking place two years after the events of Season 2, the new season, subtitled 'Outsiders', focuses on the kidnapping of young metahumans in Markovia and the subsequent metahuman trafficking that transpires. Naturally, this garners the attention of Nightwing - who recruits former colleagues Artemis, Superboy and Black Lightning to help him shut the operation down, officially kick-starting a new mission for the young team of superheroes.
With an intriguing new story and unexpected twists, Young Justice has remained true to form, setting the stage for what appears to be another strong season - ultimately proving that 'Outsiders' was well worth the wait.
First, the positives...