10 Despicably Villainous UFC Moments
Just because you're a fighter doesn't mean you need to be a d*ck.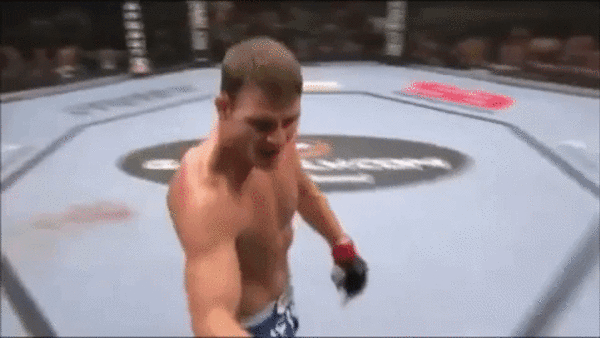 The world of combat sports has always been spoiled for choice in terms of larger than life characters who are capable of getting you invested in an upcoming clash.
In boxing, the image of the monstrous Mike Tyson eating up and spitting out various poor souls in the Heavyweight division throughout the '80s and '90s constantly made people come back for more, even if they weren't necessarily the biggest fans of the controversial 'Iron Mike'.
At the end of the day, if you were seen as a villain in the sport, people would pay to see you fight in the hope that they could witness you fail. So, fighters soon realised that by leaning into their more despicable tendencies - as Tyson often did throughout his career - more people would tune in to their fights and thus line their pockets with that all important dollar.
The UFC took that idea and ran with it, and over the years we have seen countless fighters inside of the Octagon morph into almost cartoonish antagonists in the hope that they can conjure up the heat necessary to become a marketable commodity in the company.
Sometimes it can be contrived or sometimes a fighter can't help being a d*ck. Either way, we can't all be the hero and this lot absolutely revelled in being the villain.
10. Colby Covington Calls Brazil 'A Dump'
We may as well start with this generation's ultimate d*ckhead.
Colby Covington began his career in the UFC by quietly going about his work and letting his actions in the Octagon do the talking.
Then he was told that the UFC would not be re-signing him - win or lose - after his next fight with Demian Maia at UFC Fight Night 119 and something snapped inside of his head. If he wanted to stick around in the company, he had to drum up some attention... and he did just that after winning the fight via unanimous decision.
In the wake of his victory, Covington completely blasted the country hosting the event, labelling Brazil a 'dump'. Before that he even proclaimed that he 'should have knocked (Maia) out', knowing full well that Maia was fighting in his hometown that night and the fans wouldn't react well to this level of disrespect.
They didn't and Covington revelled in the chorus of boos which rained down on him in the middle of his post-fight interview with Daniel Cormier.
He soon became indispensable for Dana White and has routinely found himself in title fights (and the headlines) in the aftermath of this despicably villainous moment.