1 Up & 5 Downs From AEW Rampage (Aug 19)
Jade Cargill goes Triple H and Tony Khan REALLY needs to rethink AEW Rampage.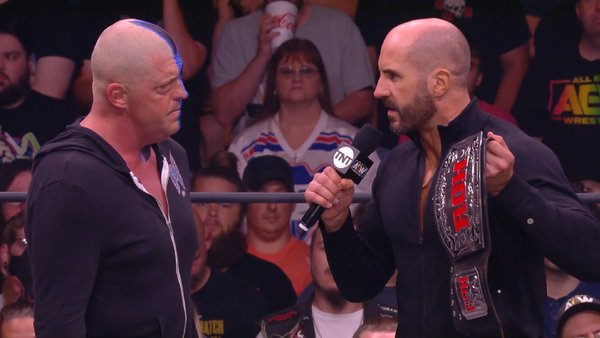 Spoiler: AEW Rampage wasn't very good.
It's a bit painful to say that, because All Elite's third hour has provided bucketloads of entertainment since it launched just over one year ago. If nothing else, wrestling fans know they're going to see some fine matches when they tune into Tony Khan's programming, but...not on Friday night.
Vince McMahon has apparently traded booking WWE Raw and SmackDown for Rampage - AEW put on no less than five bouts in a one-hour show, which was at least two too many. Further problems developed when one realised that Dustin Rhodes is the new number one contender for the ROH World Championship in 2022, and that Khan rubbished his own rankings yet again.
Honestly, WWE eats a ton of sh*t from people for being all over the place at times, so it's only fair AEW gets the same treatment. Tony must sit down and properly evaluate what he hopes to achieve with Rampage, because the quality has become alarmingly erratic in recent times.
The fact there's only one positive to take away from this week's show says it all.