1 Up & 6 Downs From AEW Rampage (Aug 26)
CM Punk speaks; Tony Khan doesn't fix All Out; Rampage feels lifeless.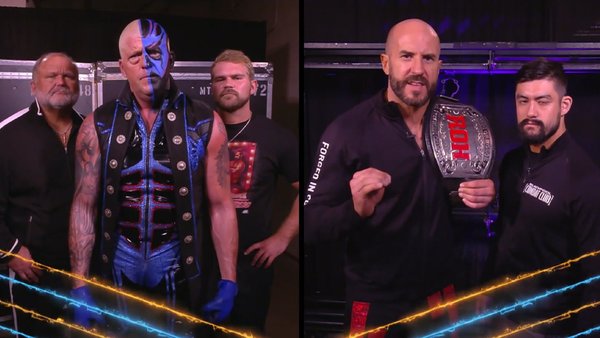 Honestly, this fan didn't expect to boot up another week of AEW Rampage and find more 'Downs' than last week's pitiful effort. Some readers may look at the counts and wonder how anyone can find six negatives from a one hour wrestling program, but the little things matter.
AEW isn't doing them very well at the moment, at least not on Fridays.
Tony Khan's latest episode dumped on a faction before then trying to paint them as a big deal for a throwaway pay-per-view match. The boss also penned yet another random title shot for somebody who doesn't deserve it, and put two bouts back-to-back that were practically identical in their presentation.
Elsewhere, a pointless tag situation summed up the messy, directionless vibe that Rampage has these days. Then, in the main event, fans looked around quizzically as the ROH World Title bout fizzled out rather than racing towards a hot conclusion.
It shouldn't fill anyone with pleasure that one really had to scrape to find any positives at all. AEW has a major pay-per-view next weekend, but the product doesn't reflect that. Not even one tiny bit.