10 Absolute Best Moves In Wrestling Right Now
Wardlow and Bron Breakker help bring MEAT back into fashion...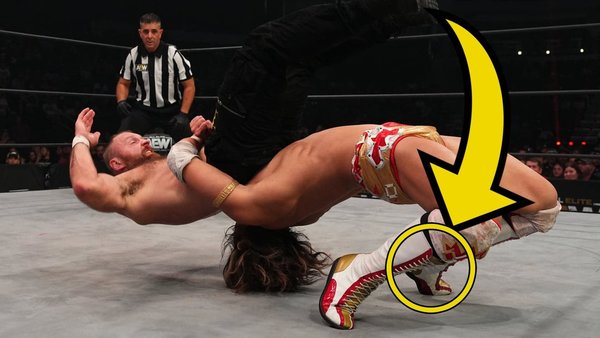 The premise of the list is indeed right now; there are moves omitted that despite being incredible, even legendary, lack the recency bias buzz that helps make wrestling worth investing in weekly until the end of time. This is a celebration of the coolest moves in wrestling - right now - because sometimes it's just nice to really like it.
Kazuchika Okada's dropkick has been praised to the hilt, for both his supernatural ability to levitate and his genius grasp of timing; he always executes it just as his opponent appears to have unsettled the master. It's a show of clutch player dominance as much as it is a spectacular strike. It doesn't feel quite the same without a packed-in, noisy throng receiving it with an awe-struck "Ahhh!", and this is true of Hiroshi Tanahashi's strategically ingenious dragon screw leg whip. The Young Bucks remain the most spectacular tag team on the planet, but they've mastered the "when to do it" aspect for so long that their greatness is almost mundane. Somebody else deserves a turn.
Wrestling is about more than moves. This is an appraisal of both execution and timing.
Mostly, anyway; sometimes moves are just really cool, lads.
10. Powerhouse Hobbs' Spinebuster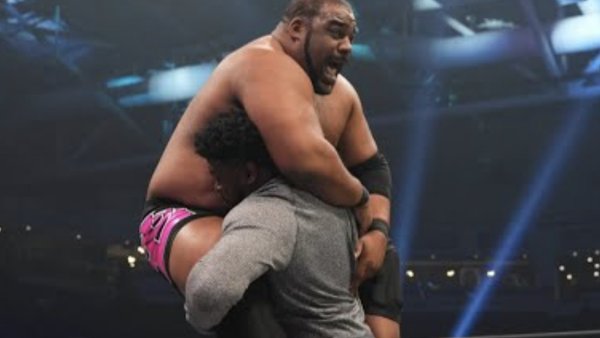 Wrestling is watched and analysed very subjectively.
Until you learn to stop caring about bad faith, attention-seeking rhetoric, which is liberating and highly recommended, it can get exhausting. Salient points won't change anything. You can counter all day that wrestling has never ever looked realistic 99.1% of the time and that the people who piss and moan about dives have never watched RINGS, but it doesn't matter. These people will regurgitate Jim Cornette's bullsh*t with no critical thinking skills.
Then again, the aim is to connect with as many people as possible in order to extract the most possible money, so maybe it is worth trying to pinpoint which move in wrestling is beyond scrutiny.
Which move would literally any fan of any era watch and think: "That is f*cking nice"?
Powerhouse Hobbs' Spinebuster.
It's amazing. The discombobulating rotation, the way he must wind anybody who takes it, the thudding impact: it's made even better by the fact that Hobbs is so strong that he can hold them in the air for a long while. That way, the wrestler on the receiving end can register their fear and dread right in front of the hard camera.
Also, he can put down Keith Lee with the f*cker.
Objectively amazing.