10 Absolute Worst Matches In WWE Survivor Series History
Survivor Series is one of WWE's most storied PPVs, but its Hall Of Shame is horrifying.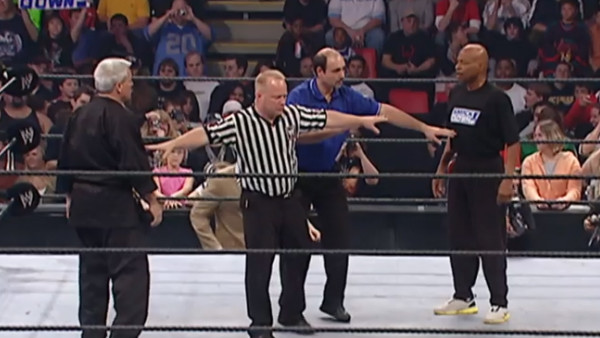 WWE's last 'Big Four' pay-per-view of the year, Survivor Series 2018, is now less than two weeks away, and while the card is far from complete, the current lineup looks incredibly promising.
Brand Warfare is back. 2017's Brock Lesnar vs. AJ Styles match was comfortably 'The Beast Incarnate's' best of the year, and there's little reason to believe the Universal Champion's latest battle with his SmackDown counterpart will underwhelm. Elsewhere, the Women's Revolution's biggest star collides with its MVP as Ronda Rousey faces Becky Lynch, Seth Rollins meets Shinsuke Nakamura for the first time ever, and then, of course, there are the traditional elimination bouts.
If all goes well, and the writers don't get in the performers' way, this could be one of the best Survivor Series PPVs in recent memory, but it's hard to imagine any of these bouts being complete disasters - no matter the booking.
It'd be a massive surprise if SS '18 to yielded a match worthy of the event's Hall Of Shame. Many of the bouts within genuinely stand among the absolute worst in company history, and whether elimination-based or otherwise, these utter stinkers actively detract from the legacy of one of WWE's most storied PPVs...
10. Triple H Vs. Vladimir Kozlov (2008)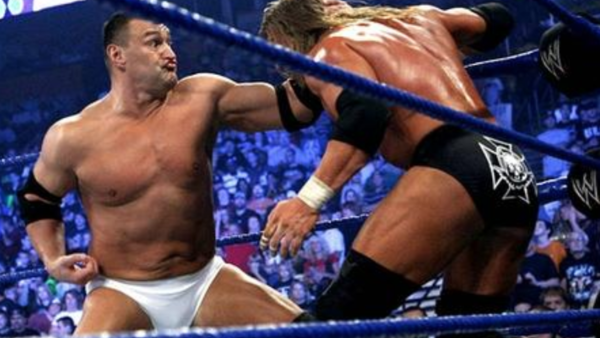 One of the worst wrestlers to ever benefit from Vince McMahon's undying fetish for big, sweaty men, Vladimir Kozlov was hugely exposed after graduating from the jobber-squashing spree that was his early career, with this WWE Championship stall-fest proving, once and for all, that he wasn't even close to good enough to play a major role in the world's biggest wrestling promotion.
Kozlov vs. Triple H was a tumbleweed-summoning insomnia cure with few redeeming features. It didn't help that 'The Game' was going through one of his unconvincing babyface phases, and wrestled with the enthusiasm of a sleepwalking Snorlax. Still, it's hard to imagine him dropping this kind of snoozer against a more compelling opponent, with Kozlov's turgid bearhug and barge-based offence drawing "boring" chants before the bout had event left its first act.
The bout got livelier upon the insertion of Edge, as 'The Rated R Superstar' took the place of Jeff Hardy, who was scheduled to compete in the bout before being found unconscious earlier in the evening. His shock title win helped compensate for the loss of the fan favourite, but didn't make good for the drudgery that came before it.