10 Absurd AEW Vs. WWE Comparisons (...That Make TOTAL Sense)
AEW's Kenny Omega made belt collecting cool long before WWE's 'Tribal Chief'...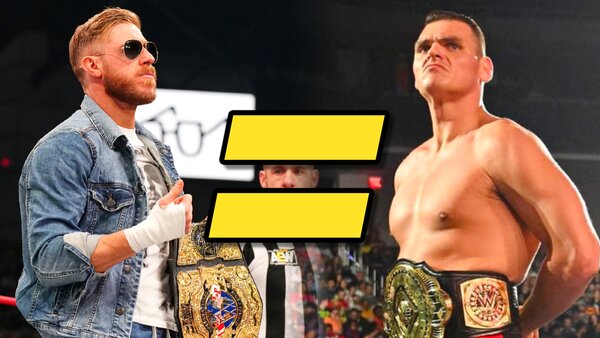 As long as Tony Khan's alternative continues to shake up the industry and the world of sports entertainment keeps breaking records, comparisons will regularly be made between the two biggest forces in Western wrestling.
And while some of said comparisons make next to no sense at all (with some fans blasting AEW for not having as many pay-per-views as WWE despite their four/five-a-year model leading to some of the greatest events of recent times), others aren't actually quite as ridiculous.
Admittedly, at a glance, the following similarities and differences may seem a little bizarre. But the more you think about them, the harder it is to argue against these comparisons being 100% on the money.
The idea here is to shine a light on the things both companies are actually smashing right now, whilst also taking a closer look at certain aspects of AEW and WWE that have some serious room for improvement in the coming years.
With all that in mind, from completely different mid-card warriors adding similar prestige to their respective titles, to the difference between both companies' most active performers, it's time to look at those crazy WWE and AEW comparisons that aren't as nonsensical as you may initially think.
10. PAC Had A Higher Win Percentage In WWE Than AEW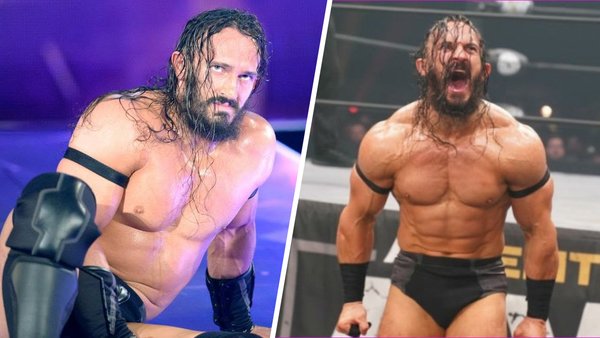 Despite being presented as one of the most badass and near-unstoppable wrestling machines in the company since joining AEW back in January 2019, the mighty PAC doesn't have as strong a win percentage as you'd probably expect.
At time of writing, the Geordie 'BASTARD' only holds a rather underwhelming 64.86% win rate in the Land of All Elite (via ProFightDB.com). Though it's worth noting that he's picked up significant wins over Kenny Omega, Adam Page, Orange Cassidy, and Eddie Kingston during his 74 matches with the company.
However, when you compare that to PAC's time under the WWE banner, his six-year run as a sports entertainer actually brought with it a rather surprising success rate.
According to ProFightDB.com, PAC (as Neville) sits in the top 10 WWE stars ever to wrestle over 25 matches when it comes to win percentages, boasting an impressive 79.10% after 421 matches for the company.
Now sure, a lot of those victories came on the live show circuit over the years. But it still seems pretty insane to think that the Newcastle native came away with such a bigger WWE win rate than his AEW one despite wrestling a whopping 300+ more times for his former employer.