10 AEW ALL OUT 2021 Impulse Reactions
CM Punk returns to the ring, Bryan Danielson, Ruby Soho and Adam Cole step into a brand new one!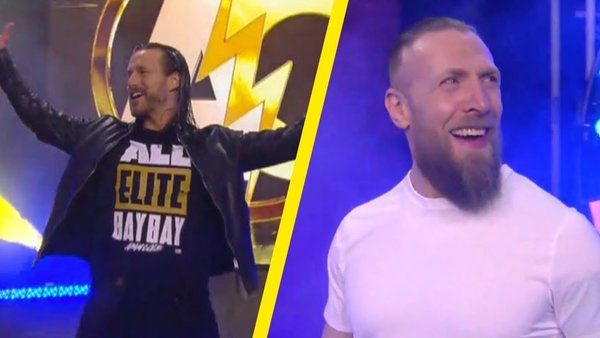 All Elite Wrestling has - in spite of the undulating quality of the actual shows themselves - successfully restored the prestige of the pro wrestling pay-per-view.
Due to it taking place on the anniversary of company soft launch ALL IN, ALL OUT has become something of a signature event for AEW, but then so too has Double Or Nothing by virtue of being its first ever event proper. Then there's Revolution which, in 2020, boasted the company's best ever match and a crucial checkpoint in a story that was ongoing then and remains even hotter today. Full Gear 2019's main event boasted a disastrous title stipulation for company EVP Cody Rhodes that remains in place to this day, while 2020's edition strapped fellow head honchos The Young Bucks and sent Kenny Omega hurtling in the same direction.
In short, pay-per-views matter, have ramifications that earnestly aim to extract money from pockets, and subsequently feel massive.
Such was the case here. A build that had felt rushed nonetheless made for a night that felt unforgettable. Such is the value of the proper supershow, and indeed the stars that get booked. Stars such as CM Punk and...
10. Hardy Family Office Vs. Best Friends & Jurassic Express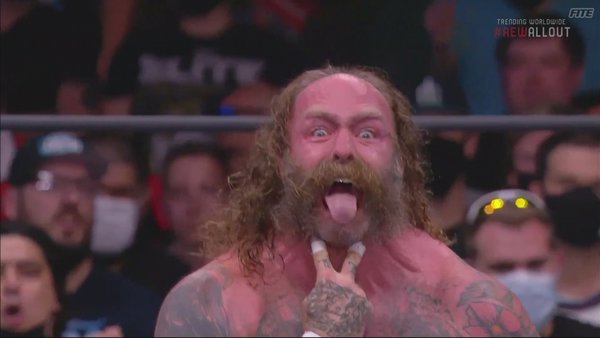 AEW - with this match as evidence - have a problem to address at the lower end of their card.
Most of these men have gobbled up what's felt like an inordinate amount of television time to gradually build to a ten-man opener that satisfied the live crowd but didn't remotely leap off the screen. It was hard to find much feeling amongst all the feeling out, too.
The wrestlers worked hard, and Orange Cassidy and Jungle Boy are every bit the success stories they've long been trumpeted as, but the qualifier at the start of this sentence should reveal that there's nothing much else exciting to say at the end.

Almost everybody got some sh*t in, Matt Hardy's own involvement was brief and inconsequential as per his character, and the faces gave the fans something to cheer with a routine win. A post-match angle triggered the return of The Butcher and the arrival of some other undercard babyfaces just to give everybody a bit of face time in front of a hot Chicago crowd. All very nice, but that's long stopped feeling enough.