10 AEW Stars Set For A Big Push Following All Out 2021
Hangman Page, MJF, Thunder Rosa, and the other AEW wrestlers going stratospheric after All Out 2021.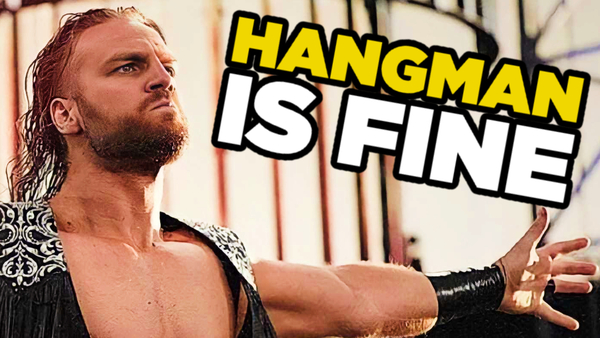 The best (and most eventful) pay-per-view in AEW's young history is in the books.
Between CM Punk's first match in over seven years, Adam Cole's debut swerve, Bryan Danielson's arrival, the exemplary quality of such bouts as The Young Bucks vs. Lucha Brothers, Ruby Soho's emotional Joker unveiling, and more, it was a blockbuster show guaranteed to do blockbuster numbers when the buyrate emerges. Only time will tell if it precedes the great leap forward many are now predicting AEW to take - but it should.
AEW is currently hotter than the surface of the sun, with big-time arrivals, big-time pops, and big-time shows pushing the company to the conversation's forefront.
Part of the buzz comes from the expanded talent pool. Stuffed to the gills with legends, in-house stars, can't-miss prospects, and near rookies, it is as vibrant and varied a group of wrestlers as has ever been assembled in North America. Finding space to push them all won't be easy - but that's what separates the good bookers from the bad. It'll be interesting to see how Tony Khan handles this "problem."
Ignoring obvious picks like Punk, Danielson, and Kenny Omega, let's run through some of the AEW stars set to go stratospheric in the wake of this excellent pay-per-view.