10 AEW Stars Set For A Big Push Following All Out 2021
10. Hangman Page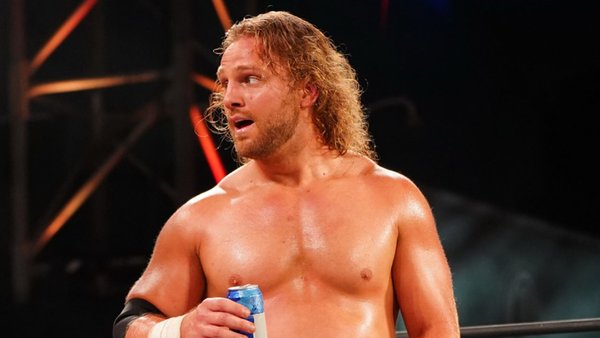 The current handwringing over Hangman Page's place in the AEW main event scene is off base. While a small portion of it may come from a place of genuine concern in the wake of recent arrivals (Punk and Danielson are objectively bigger names), the point is usually argued in bad faith, with tweets on him being "relegated," pushed out of the spotlight, and shunned in favour of outside stars designed to rile up the mob.
Never mind that Page himself asked for time off around All Out to prepare for the birth of his first child (something confirmed by Tony Khan), the promotion has committed two full years of programming into building towards Page's World Title win. Everything from his initial loss to Chris Jericho to that crushing 10-man tag defeat in late July has been calibrated for that moment. The Tag Team Title reign, Dark Order alliance, public battles with anxiety, and more - they all existed to serve the story.
That a company as episodic and laser-focused on stories would suddenly abandon that because Khan has some shiny new toys is inconceivable. Regurgitating the "Page will be forgotten" takes demonstrates a fundamental lack of understanding in the product, and will look even more off-base when he returns, reignites the Omega feud, and defeats him in the company's biggest moment to date.