10 AEW Title Changes That MUST Happen In 2023
.Who'll be grabbing gold this year?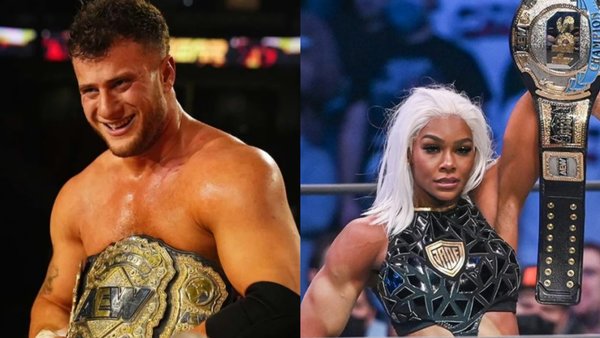 As AEW enters into its fifth year of existence, there's plenty for Tony Khan to place on his list of resolutions. From fostering a less chaotic locker room atmosphere to pacing issues and bizarre celeb cameos (no more Bow Wow, thanks!), 2022 gave the upstart booker plenty to think about.
When it comes to belts, though, AEW has tended to get it right. Titles don't always change at the right time, but they wind up around the right waists in due course, and hopefully that'll continue into the new year.
AEW currently boasts eight titles of wildly disparate import, and odds are most if not all of them will change hands over the next 12 months. But who's next in line to hold the gold?
Some of these title changes are as obvious as it gets; others are speculative, or even a resigned expectation that the company will go for what makes sense business-wise, whether or not it feels creatively fulfilling. They might not see out the new year as the champions, but expect these stars to be next in line for the company's straps.
10. ROH Women's World Championship - Serena Deeb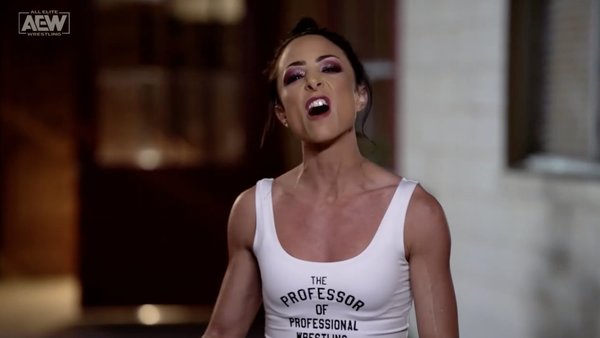 With AEW's bevy of comeback stories, one that rarely grabs the headlines is Serena Deeb's. While she didn't battle her way back from debilitating injury, Deeb was transitioning into a WWE coaching role before the pandemic put paid to that. She signed with AEW in 2020, and from there has gradually put together one of the best resumes on the women's roster.
Her hard hitting, technical style makes her a great fit for Ring Of Honor, a promotion she has worked for once or twice but never for a long stretch. And in Athena - especially the new, uber-stiff Athena - she could have the perfect adversary.
ROH will no doubt be shaping its roster in readiness for broadcast debut, and while it wouldn't be right for Athena to be stripped of the belt straight away, this would be something great to build for one or two PPVs down the line. Deeb has likely achieved all she's going to in AEW; her veteran skills helped put together some great matches in the latter half of 2022, but she was never going to take the title.
In ROH, a whole division could be built around her, Athena, and a few others, allowing the proper re-debut of the brand to go off with a bang.