10 AEW Wrestlers You Won't Believe WWE Passed On
10. Wardlow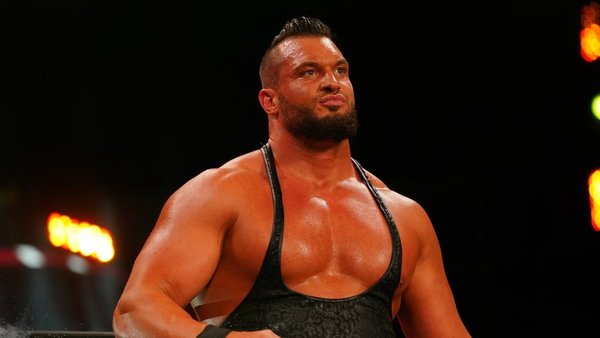 AEW was on the lookout for some monstrous and dominant wrestlers to fill out its roster when it was being formed in 2019. So Britt Baker recommended Wardlow visit the pro-wrestling training facility The Nightmare Factory, where Cody Rhodes first took note of him and got him signed with AEW.
Since then, Wardlow has shined as MJF's personal bodyguard, with many hoping they can replicate the same breakout success Diesel and Shawn Michaels had together in the WWF in the mid-90s. And AEW are keenly aware of this, with Wardlow regularly having an intimidating presence on TV where he's protected in storylines and angles.
But before AEW, Wardlow had his sights set on WWE. He had an official tryout with the company but amazingly WWE didn't follow through on hiring him. Standing 6'3 and weighing 270 lbs, with his athleticism and sharply dressed attire, it's a shock WWE passed on him. Wardlow has spoken on how he believes WWE officials were far more concerned with recruiting ex-NFL athletes and college wrestlers at the time, even though they had little to no experience, and weren't even fans of wrestling.
Wardlow spoke of his tryout on the AEW Unrestricted podcast:
"So I smoked that tryout, I'm like, 'I have this in the bag.' And so much so, I literally sold my motorcycle, sold my house. Literally got rid of everything, because I'm like, 'I'm gonna put everything into moving into Florida and starting.' So when the email came in that I was not, man I remember I actually had to pull over on the side of the road. Because I just couldn't believe it."