10 Amazing Small WWE Royal Rumble Moments You May Have Missed
The delicious details that make the Rumble so great.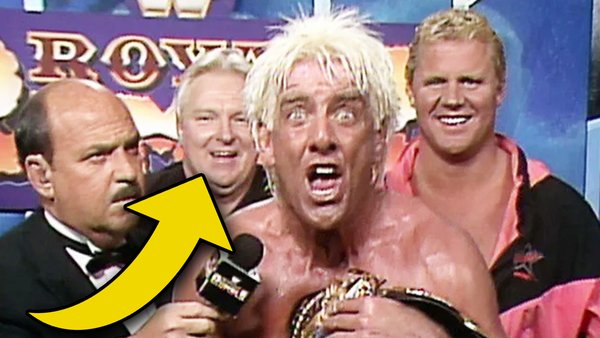 The Royal Rumble is an event based on spectacle and scale. For one night a year, thirty men and women take turns piling into a ring, only for twenty nine of them to get their marching orders via the top rope. It's brash, daft, and fantastic fun, an event in which to throw everything against the wall and see what sticks.
What makes a Rumble truly magical, though, are the little things. These are the moments when the chaos takes a backseat to the finely crafted details that makes wrestling at its best so special. We're talking about character beats years in the making. Comedy spots that actually work (a rarity in some WWE eras). Tiny interactions that put over a superstar perfectly or exist as unadulterated fan service.
While the crux of a Rumble is in the car crash mayhem, the event would be nowhere near as good without WWE capitalising on these opportunities to add a little flavour in the pot. The record may state that Wrestler X triumphed after evicting Wrestler Y, but the stuff that hits the hardest may even be missed on first watch. Once you see these moments, though, they're unforgettable.
10. The Three Faces Of Foley - Royal Rumble 1998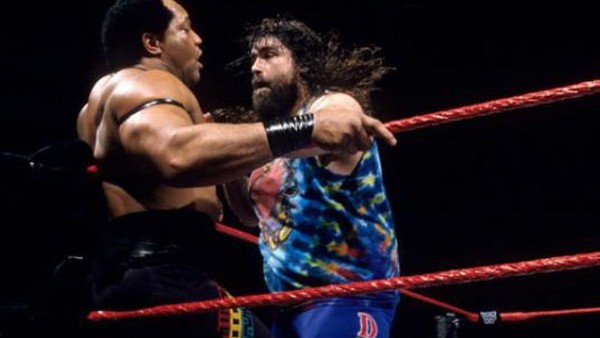 While 1998 would shape up to be a pretty good year for WWE, the Royal Rumble isn't exactly a great start. There are obvious highlights, notably Stone Cold Steve Austin's performance, especially when locking horns with The Rock, but the line up is one of the worst. The 30 man field is filled out with the likes of the Godwins, Chainz, and someone called "8-Ball".
Necessity is the mother of invention, though, and the thin roster leads to the best part of the event: Mick Foley pulling triple duty. He opens the show in his Cactus Jack guise, and puts on a raucous exhibition with #2, longtime rival Terry Funk (here playing the role of Chainsaw Charlie). The uncontrollable Jack doesn't make it to the 10 minute mark.
The fans hadn't seen the last of Foley, though. A while down the road, Mankind stomps down to the ring to cause more chaos - for a little bit, anyway: he's quickly eliminated by Goldust. Then, in a moment of delightful silliness, we're treated to Dude Love, who puts in a more impressive shift, making it to the final four.
There are few wrestlers for whom more is always more, but Foley is one of them. Without doing altogether that much, he makes this Rumble simply by being there, and being there, and being there.