10 Bad WWE Matches From Great WrestleManias
"Nothing is perfect" - Stephen Hawking.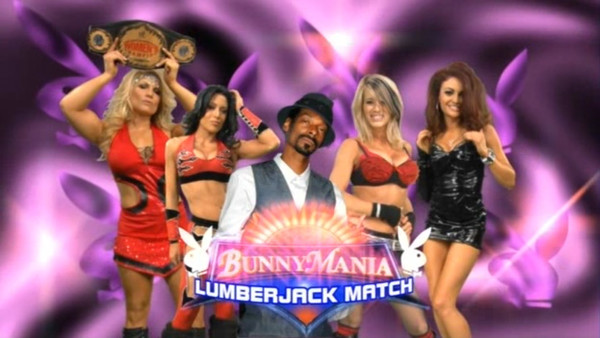 WrestleMania season is upon us! Traditionally, this is a time when we not only build excitement for upcoming matches and storylines to come to a head on the "Grandest Stage of Them All," but we also take time to relive the spectacles of yesteryear.
Well, some of the spectacles, anyway...
Yes, in all honesty, the 'Show of Shows' has been pretty hit-and-miss over the years. For every banger like X-Seven, there's dross like WrestleMania IX. There's 'Mania III, but then there's also 'Mania 29. And these inconsistencies in quality can happen on a year-by-year basis as well. For example, WrestleMania X was thoroughly enjoyable, but then XI was complete trash. WrestleMania 32 was a mess, but then 33 was awesome.
While WWE does its best to ensure that every 'Mania looks great on paper, every one of them has its ups and downs. Try as they might, none of the "Granddaddies of Them All" have been perfect, no matter how many times we might tell ourselves that there was ever such thing.
Let's take a look at a few of the blemishes that tarnished some of history's best shows... of shows.
10. Tazz & The APA Vs. Right To Censor (WrestleMania X-Seven)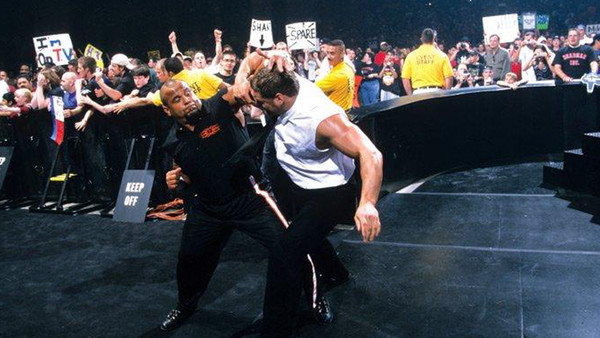 This six-man tag match, which pitted Tazz and the APA against Right to Censor, felt hastily thrown-together from the get-go. As a result, there was no real reason for anybody to care about the match at all.
Some of the match's highlights included Tazz botching an Irish Whip into the ropes and calamity-pratfalling into a pair of elbows to the head, and Bradshaw delivering a terrifying, nearly-botched back body drop to The Goodfather. Seriously, if he hadn't muscled him up like that, Goodfather would have landed directly onto his head.
Anyway, Bradshaw would end up picking up the victory for his team in just under four minutes, but in the end, the crowd was indifferent. To call this a "bad" match might be a bit unfair, but it still deserves a mention here simply because it was the worst match on the card that night.
Well, there was also the Gimmick Battle Royal, but come on - that was fun.