10 Best Candidates To Be WWE King Of The Ring 2023
The next WWE King Of The Ring will be crowned, but... just who should it be?!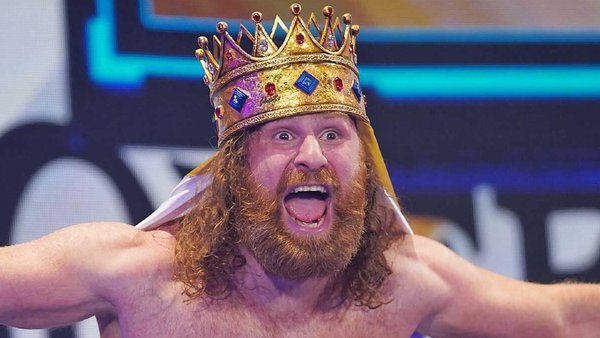 Triple H will bring the beloved King Of The Ring pay-per-view back.
It's inevitable, and it's a relief to think that 'The Game' won't make KOTR some crummy TV tournament that goes on to mean absolutely nothing. WWE's most recent royals, including King Corbin and Xavier Woods, were midcard fodder at best and outright failed experiments at worst.
Bruce Prichard has always maintained on his podcasts that Vince McMahon didn't really like tournaments. Well, for a dude who apparently didn't, Vince sure ran a lot of the things during his time in charge of wrestling's biggest company. Regrettably, many of them were flops, and he'd grown tired of the KOTR concept as a standalone event by 2002.
So, who should Trips pick as the next supershow winner? Also, how does he approach it; does the next 'King' have to wear the goofy garb, or will they be a grittier character who crows about in-ring superiority but doesn't don the crown itself?
These are the best candidates for the gig. Wrestlers from Raw, SmackDown and NXT were considered, and some of them may just surprise you...
10. Ricochet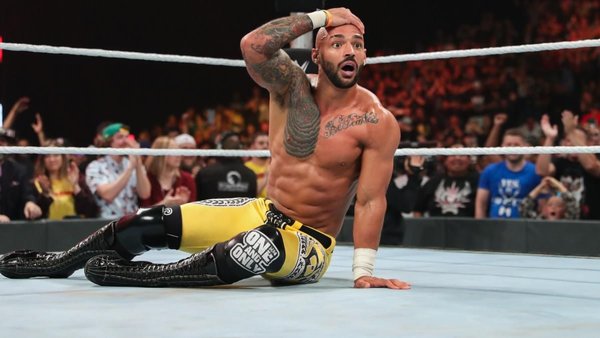 Like this guy.
Ricochet has always been a bit of a nearly man on WWE's main roster. Despite enjoying a brief run as Intercontinental Champ, the flyer has never really come all that close to stability, and he's still waiting for something more under Triple H's watch too. Could that change with King Of The Ring?
Hardcore fans will remember that Rico's gimmick on the independent scene was 'King Ricochet' for a while. That might be something Hunter is interested in bringing back, and it'd rule (ahem) if he was willing to put the full might of the WWE machine behind it.
Ricochet deserves the chance to let in-ring skills do the talking more than his promos (which, admittedly, are hit or miss) on TV. He's also shown that it's possible to wear the crown/cape without looking daft, and that hasn't been a given throughout company history.
Think of him as a total outside bet.