10 Best Candidates To Win WWE's New World Heavyweight Title
Is WWE's new belt an apology to Cody Rhodes, or is someone else getting it?!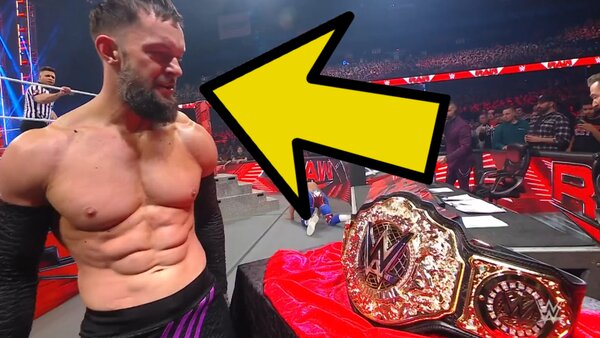 Traditionalists are not happy that WWE took the classic "Big Gold Belt" design and slapped their logo front and centre. Social media has blown up with predictably over-the-top feedback on the new look, but things will calm down eventually. Besides, who holds the thing first (and how creative treats the strap generally) is more important than aesthetics.
The good news? There's a boatload of candidates ready-made for the role.
Both Raw and SmackDown's rosters will undergo some changes later this week when WWE's presents the 2023 Draft, and that'll also determine exactly where the World Heavyweight Championship goes. Roman Reigns will continue on with both the WWE and Universal belts, and the brand spanking new prize will head up the other show.
So, who's getting their grubby mitts on it first, and why do they deserve to? Some current champs can stake a claim, but it does look likely that this will be a reward/apology to someone for WrestleMania 39 disappointment. Or, WWE will swerve everyone and keep "finish the story" on ice.
Time to make some predictions for what's coming next...
10. Drew McIntyre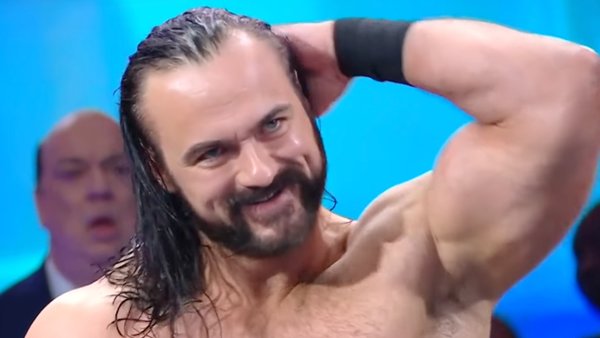 Alexa, play the Terminator 2 theme.
Like Arnie, Drew McIntyre is about to return from the (admittedly rumoured) brink and stake his claim to become the first World Heavyweight Champion in the new belt's lineage. His WWE contract is running on fumes, sure, but this could be a carrot dangled in front of the Scot to keep him hungry.
Not that McIntyre needs much motivation for that - he's been on a tear since that WWE release back in 2014, and was fully deserving of his World Title run in 2020. It's just a pity that his entire WWE Championship reign(s) played out without fans. So, with that in mind, perhaps this would make up for past disappointments?
A heel Drew reverting to his "Chosen One" status and clutching the World Heavyweight gold could work, and it'd be worth it just to see his deceptively-excellent wicked smirk once again. Don't rule this comeback and title win out completely.