10 Best Matches From WrestleMania 35 Weekend
Cole vs. Gargano, Kofi vs. Bryan, and all the best action from a New York City.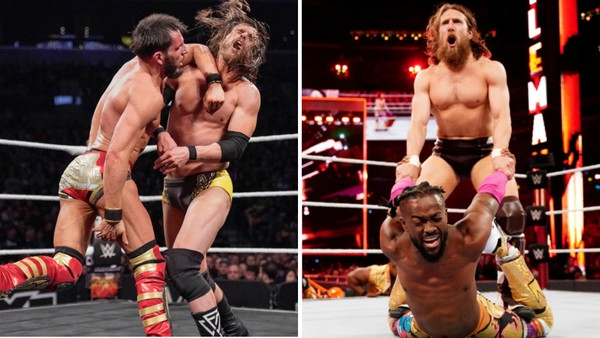 There's no busier time of year to be a wrestling fan than WrestleMania weekend, and 2019's was one of the most chaotic ever as all manner of promotions descended upon New York for five nights of nonstop action.
Dozens of shows took place across NY and neighbouring New Jersey from Wednesday to Sunday, as has become tradition, and your writer can't claim to have seen them all. Still, what he did see was some of the finest matches that'll take place in 2019, coming from a special G1 Supercard in Madison Square Garden, the best NXT TakeOver yet, a bombastic WrestleMania, and all manner of wild independent shows.
Honourable mentions are many. Dozens of awesome bouts went down over WrestleMania weekend. It's impossible to mention them all, so it's with apologies to Matt Riddle vs. Velveteen Dream (TakeOver), Josh Barnett vs. Minoru Suzuki (GCW), and Hiroshi Tanahashi vs. Zack Sabre Jr. (G1 Supercard) that we acknowledge their excellence even though they couldn't make the cut.
There's a danger that WrestleMania weekend is close to breaking point, but who could possibly complain about the volume of shows with a Greatest Hits compilation this good?
10. Kazuchika Okada Vs. Jay White (NJPW/ROH G1 Supercard)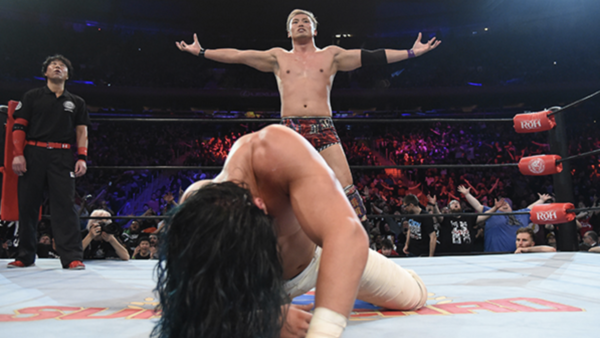 Authenticity was part of what made NJPW's contributions to the G1 Supercard so special, and Jay White vs. Kazuchika Okada was the foremost example of this.
It would've been easy for the headliners to bow to the show's overall feel after the chaos of the three-way ladder match, Enzo Amore and Big Cass' invasion, Tetsuya Naito vs. Kota Ibushi, and that PCO bump. Instead, they stuck to the modern New Japan main event style. That meant going back to first gear after the previous match had finished in sixth, then slowly working through the speeds with gradual escalation, building to a riveting closing stretch that had the crowd more invested than at any other point in the show.
While not as visceral as their Wrestle Kingdom 13 clash, this measured IWGP Heavyweight Championship battle was highlighted by White's incredible heel work. He has become one of the biggest weasels in the game. Here, he schemed and shortcutted his way to the verge of victory several times, though he'd eventually fall to 'The Rainmaker' for the very first time, as Okada sealed his redemption inside Madison Square Garden.