10 Best MMA Fighters Of The 2010s
Who are the greatest pound for pound fighters of their era?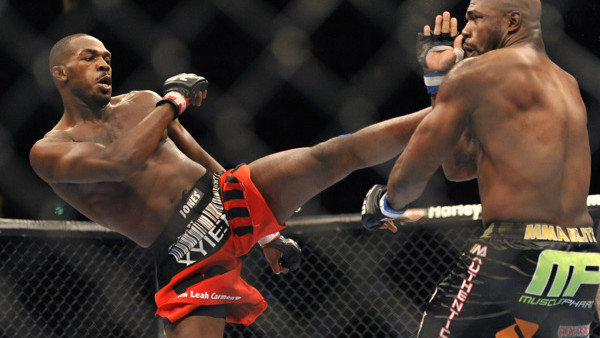 While championship titles go a long way to revealing the best fighters at any given moment, the argument of the outright pound-for-pound best in the world is one that will always rage on. Who is truly the best of the best regardless of weight division or promotion?
The 2010s saw the continued rise of MMA into arguably its greatest period of success, both from a business and talent perspective. Not only did UFC sell for an eye-watering $4 billion, but promotions like Bellator and One Championship have risen to new heights as they push upwards as a genuine alternative.
With promotions making big business all over the world, the talent pool has never been stronger, nor had more depth, leading to a heightened era of mixed martial artist and what the great fighters of their time can truly achieve.
While those towards the pointy end of the list were obvious choices, there were certainly some very tough omissions who were unlucky to miss the cut. Big names like Conor McGregor, legends like Georges St-Pierre who - while still having a handy record during the time period at question - really made their biggest mark in the previous decade. There were also those UFC fans might not know as well like Bellator's Douglas Lima and three-time One Flyweight Champion Adriano Moraes.
This is based off a fighter's record solely within the ten year period, for any promotion, although it is still understandably UFC-heavy.
10. Stipe Miocic
Decade Record: 19-3
The towering Ohioan somehow flew under the radar in the early part of the decade, kicking off his mixed martial arts career in his native Cleveland before signing with the UFC.
Despite amassing five wins and just one loss across his first two-and-a-half years over established names like Joey Beltran, Roy Nelson and Gabriel Gonzaga, it wasn't really until his post-2014 run that people started to sit up and take notice of the incredible talent at hand.
Miocic went on an absolute tear, winning six fights in a row, something nearly unheard of in the heavyweight division, including a string of five consecutive KO and TKO finishes over a who's who of the division at the time.
In order, he ploughed through knockout artist Mark Hunt, former champion Andrei Arlovski, Fabricio Werdum to win the title, Dutch powerhouse Alistair Overeem, another former champion Junior Dos Santos and heavy-hitter Francis Ngannou. Those last three all being a new record of three title defences in a single reign.
Although he finally lost the belt to Daniel Cormier, he bounced right back to regain the championship a year later. He was criminally overlooked early in his career, but Stipe Miocic has re-written the record books and changed what it is to be a great heavyweight.