10 Best Monster Henchman In Wrestling
Wrestling monsters often make the best henchmen for heels who need intimidating backup.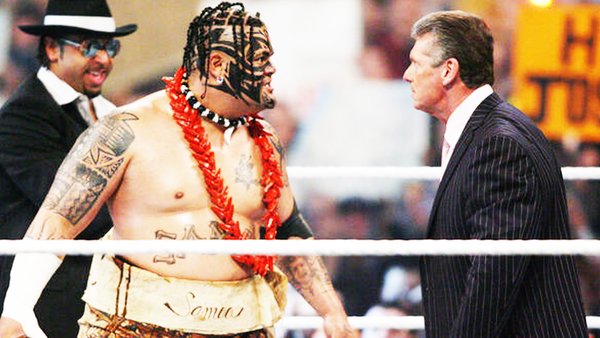 Ever since turning on their former Jurassic Express companion Jungle Boy, the duo of Luchasaurus and Christian Cage have completely changed their presentation. Christian has seemingly taken the MJF role of going after people using cheap, but effective heat. Meanwhile, Luchasaurus has had a repackaging as a Kane-Esque figure that does Cage's bidding
It is too early to predict whether the pairing will be successful in AEW, but the cowardly heel hiding behind the monster henchman is a classic wrestling combination. The duo may have to keep treading water until JB returns from injury, but so far it has been an effective use of both wrestlers following the split of the Jurassic Express.
Whilst the inevitable feud between Jungle Boy and Christian Cage will be a star-making vehicle for the former, it could also be the launching pad for Luchasaurus' singles career. There have been countless examples where monster henchmen have become breakout stars by being affiliated with another wrestler or group. If all goes to plan, both Jungle Boy and Luchasaurus' star power could rise to meet or surpass Christian's.
10. Tyson Tomko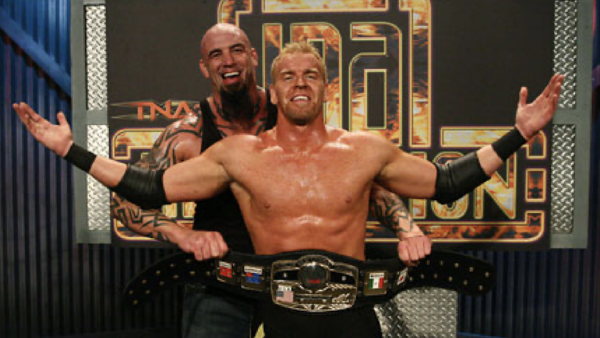 There is another example of Christian Cage using a monster henchmen as a bodyguard in Tyson Tomko. Tomko first appeared on WWE television in 2004 as Christian's hired goon in his feud with Chris Jericho. The 'Problem Solver' did not wrestle too often and was often used as an enforcer for Christian and his kayfabe girlfriend Trish Stratus.
Despite it being a successful pairing, Tomko did not achieve great success in WWE and followed Christian out of the company in 2006. He would go on to have some success in New Japan Pro Wrestling alongside Giant Bernard, winning the IWGP Tag Team Championship.
Tomko reunited with Christian in TNA and became a much more pushed prospect than he ever was in WWE. He helped Christian win the NWA World Championship as part of his 'coalition' which included AJ Styles and Robert Roode. After winning the TNA Tag Team Championships with Styles, Tomko would see out his time in the company as the henchman to Kurt Angle.