10 Best Non-World Title Title Matches In WWE WrestleMania History
Sometimes, it's the midcard belts that steals the show at WrestleMania. These are the best examples.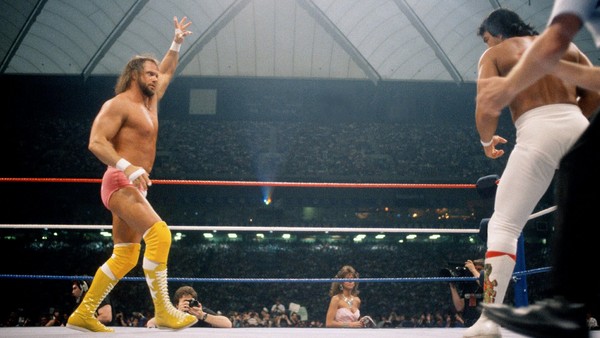 WrestleMania: the Grandest Stage of Them All, the Show of Shows, the Showcase of the Immortals, Vince McMahon's Billion Dollar Baby that he gave birth to with his own Genetic Jackhammer.
Throughout its three and a half decade existence, the highlight of 'Mania has more often than not been its title matches. After all, the World Championship matches usually close the card and are built as the main attractions. However, there have been numerous cases where the bouts for the other championships have stolen the show instead.
Whether it was the technical brilliance of the Intercontinental Title matches or the extreme carnage of some of the Tag Team Title clashes, WrestleMania has often been lit up by challenges for the midcard belts. Some of these, such as Savage-Steamboat WrestleMania III or the Hardy Boyz–Dudley Boyz-Edge & Christian classics are lauded to this day. Others have fallen into the category of forgotten gems that need to be dug up in order to be re-enjoyed.
And that is exactly the intention here. These are the ten best non-world title, title matches in WrestleMania history.
10. Intercontinental Title Ladder Match - WrestleMania 31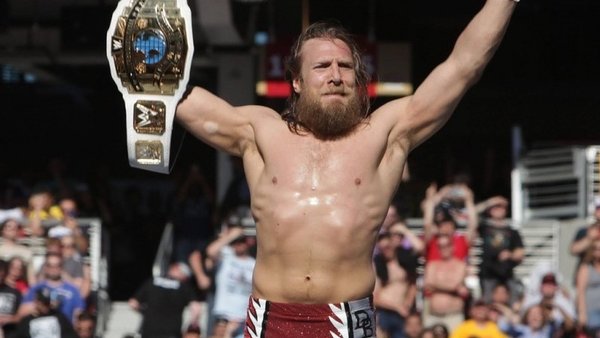 There was a lot of negativity heading into WrestleMania 31. With audiences rejecting Roman Reigns' push as the top babyface main eventer, it was looking all set to be a poorly received 'Mania. However, as we all know the show delivered massively, and went down as one of the best WrestleManias ever. While almost every match on the card was excellent, it was the opener that set the tone.
Even in the lead-up, the Intercontinental Title feud was one of the few things fans were appreciating on the Road to WrestleMania. Bad News Barrett was the reigning champion who had been feuding with Dean Ambrose. BNB being the dastardly heel he is, stole a win from the Lunatic Fringe and retained. But, Ambrose wouldn't give up.
This subsequently drew in Daniel Bryan, Luke Harper (remember him?), Dolph Ziggler, R-Truth and Stardust (remember him!!?). The final blow-off, was to be a ladder match for the title at the big show.
The match for its part was a car-crash. We had suplexes off the structures, Ambrose being driven straight through one and a head-butt-off at the top of the ladders between Bryan and Zigler to decide the winner.