10 Best Royal Rumble WWE Title Matches
Can Sunday's triple threat match live up to these classics?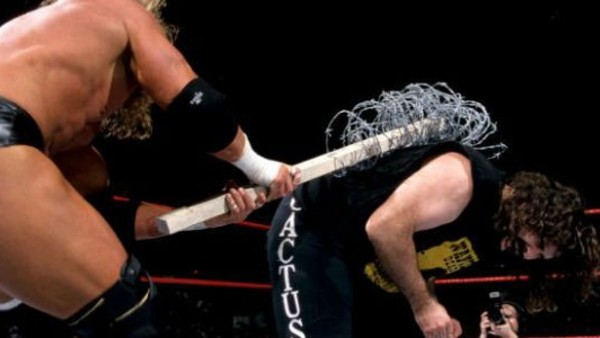 The Royal Rumble match is amongst the rarest of things in professional wrestling: a concept that has lasted generations but that's still as fresh and exciting as it ever was, and is without doubt still the WWE's number 2 Pay-Per-View behind WrestleMania. But it's more than just the match itself that makes the event. Its placing on the calendar €" a few months and two Pay-Per-Views at most before Wrestlemania €" makes the whole card feel more important. Each match has repercussions that, in one way or another, shape the next few months. Either shock title changes to set up the Rumble winner's Wrestlemania match, blowoff matches to feuds that need to be wrapped up before the Wrestlemania stories start, or even wrestlers given one last shot to prove that they deserve to be part of the biggest show of the year. Either way, because of this the Royal Rumble event has enjoyed a rich history of magnificent title matches. Occasionally these title matches actually manage to overshadow what everyone pays for... the Royal Rumble itself. Ahead of this Sunday's pay-per-view where Brock Lesnar defends his WWE Championship against John Cena and "Mr. Money In The Bank" Seth Rollins, this article chronicles the ten best title matches in the history of January's annual extravaganza. Here are the top 10...