10 Best Wrestlers Who Were Never WWE Champion
The reverse midas touch.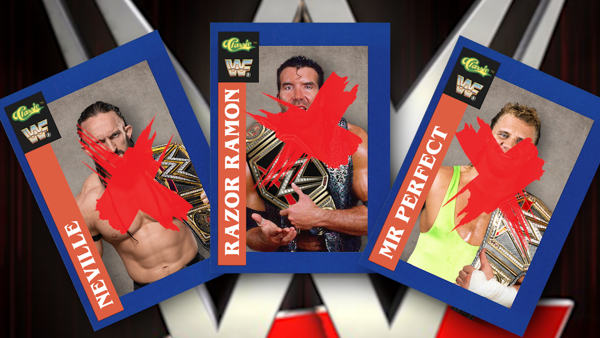 Though still broadly protective over its top titles in 2018, WWE is still a place where anybody can suddenly be a somebody.
Jinder Mahal's 2017 WWE Championship reign was a coarse reminder than Vince McMahon still runs his organisation with an iron fist capable of flattening dreams in pursuit of a dystopian nightmare - at least thats what arenas looked like the longer 'The Modern Day Maharaja' spent with the supposed 'Richest Prize'.
AJ Styles' reign hasn't reversed the curse, though it has partially restored the belt to one of it's former glories - the hard-fought acknowledgement that you're the best of what's left. Shawn Michaels and Bret Hart were damned with this faint praise during their own times, but these spells are as important as the ones that propel the company into the mainstream.
For every Austin, Hogan and Cena that dictates a generation's narrative, there must be Hart's, Michaels' and Styles' to carefully control the in-between. Everybody doesn't just get a turn as if the strap was a participation medal - despite the Jinder/JBL outliers buried within its legacy. These are men far more deserving than those two, and whilst it's hard to imagine them to pinching a spot on the oft-debated 'Mount Rushmore of Wrestling', it would have been fascinating to see them try.
10. Jake 'The Snake' Roberts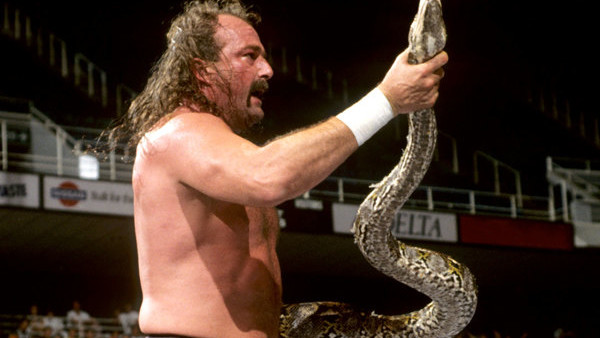 One of a few in this list that had his best years whilst Hulk Hogan was having his, Jake Roberts rightfully felt a touch unlucky to not get a run with a top prize in WWE after turning heel too late in his stint to become a regular 'Hulkster' foil.
'The Snake' was a secondary tier babyface underneath the biggest star in the history of the industry, and turned heel too late to transfer his white hot heat into green before bad luck and personal demons conspired against his career trajectory.
Roberts is the type of performer often underserved by the narrative that he did a lot with a little - he was far smarter than that suggests. Whilst not quite as skilled as his more technically proficient peers, Jake's grasp on psychology made his moveset mean multitudes more than many that appeared ten times as skilled.
He was, in the truest sense of the word, a "worker". He worked and worked and worked to burrow into the emotional psyche of an audience rapt in his every move. In a world without Hulk Hogan, he could have had it all. He was sadly one of the bigger victims of a "Universe" experiencing its first megastar.