10 Best Wrestlers Who Were Trained At The Hart Dungeon
The secrets of 'the dungeon' revealed.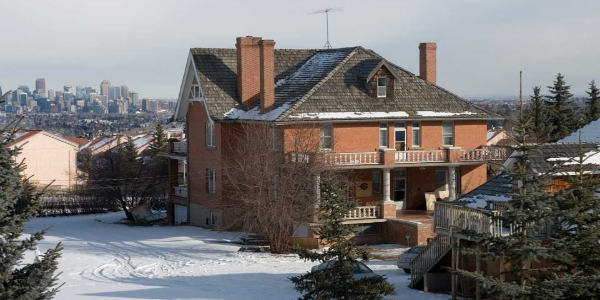 wikipediaThe century old Hart Family mansion is the vatican of the wrestling world, a pilgrimage young wrestlers would make to learn about the art and athleticism of working. The attractive building in Calgary, Alberta, Canada served as the wrestling school for so many of the 80's, 90's and 2000's generation of wrestling stars. It came to be known as 'The Dungeon', a cramped low roofed basement in which Hart patriarch Stu would 'stretch' and teach students the fundamentals of wrestling. Those teachings would end up becoming the basis for much of the mainstream pro wrestling style of the modern era, Stu Hart indirectly instilling the formula of technical wrestling into Vince McMahon's WWF. McMahon ended up making multiple Champions of the Dungeon alumni. Above the Dungeon was an attractive house, the headquarters from which Stu and wife Helen would mastermind the promotion of Stampede Wrestling. Again, this was a blueprint which Vince McMahon would borrow from, he studied Stu's successful promotion and incorporated elements into the WWF. This included learning from Stu's TV production and taking the ladder match concept which Stampede ran for the first time in the early 70's. The biggest contributor to the WWF had to be Stu's Dungeon though. It has became the stuff of legend, Hart didn't break kayfabe, he took guys down to the Dungeon and legitimately put them through pain. Once he had established that they had toughness, he would teach them a range of holds and techniques. In some ways it wasn't too different to a basic MMA camp, Stu was stretching limbs as much as he was teaching people how to fall right. The 'Wrestling With Shadows' documentary noted how in the main house you'd hear the screams coming up from the basement. Whatever Stu Hart was doing in there, it worked. Here's 10 elite talent who emerged from the pain of the Dungeon...