10 Best Wrestling Matches Of 2017
Pro wrestling is f*cking great.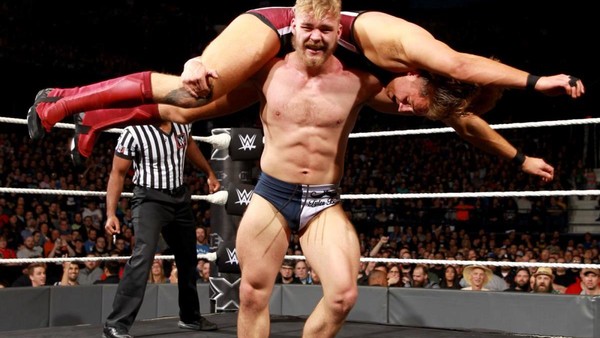 Honourable mentions are vast.
AJ Styles Vs. John Cena, from Royal Rumble 2017, was better than most of Big Match John's Big Matches because his freakish strength was used as a narrative driver, and not something to ignore in service of a near-fall popcorn festival. The leviathan Fatal 4-Way at SummerSlam was very much the insane and spectacular demolition derby WWE promised us. Styles and Lesnar, after inconsistent years, made fools out of SmackDown creative and doubters alike by contesting a phenomenal and totally believable war at Survivor Series.
Prior to their respective break-up and call-ups, #DIY and The Revival crafted several more tag team stunners as athletically exciting as they were psychologically rich. Tomohiro Ishii continued to master the art of ballsy selling in countless dramatic battles. Zack Sabre, Jr. entered what was arguably his best in-ring year yet, grounding Will Ospreay in a recent minimalist masterclass. He still didn't quite make the cut.
Asuka; WALTER; Hiromu Takahashi; Ricochet; the Young Bucks; The Usos; The New Day; Yuji Nagata; Roman Reigns; Braun Strowman; Io Shirai; Shuji Ishikawa: all wrestled matches ranging from excellent to minor classic territory.
In any other year, their superb matches would comprise this list.
This wasn't any other year.
This was arguably the greatest year ever for the grand art of the pro wrestling match.
10. Keith Lee Vs. Donovan Dijak - PWG Battle Of Los Angeles Night 3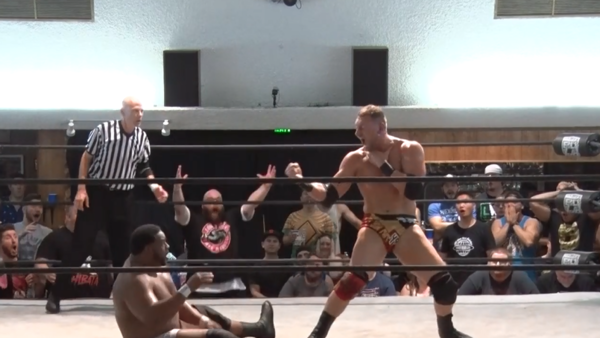 In 2013, Katsuyori Shibata and Tomohiro Ishii wrestled a categorical classic - a brutal p*ssing contest masquerading as a pro wrestling match, in which both strong style specialists almost politely smashed each other into smithereens.
Keith Lee Vs. Donovan Dijak adopted a similar narrative template, in that the two goliaths shared an unspoken agreement to wrestle a vintage PWG-style match despite their apparent physical limitations. With an explosion of backflips and cartwheels, the 6' 3", 332 lb Lee and the 6' 7", 270 lb Dijak performed moves, threaded with a narrative of oneupmanship, that they had no physical right to pull off.
For a grasp on the size of these two men, and the stage on which they wrestled, the ring broke with a simple Irish whip - which lent the subsequent carnage a genuine atmosphere of anxiety. Every time they ascended to the top turnbuckle, or flew into one other with stunning moonsaults, the ring threatened to collapse. More than a hollow succession of marquee spots and exhilarating one-count kick-outs, the element of showmanship and body language was unreal; when Dijak kicked out of another ridiculous bomb, Lee clung onto his shoulders with an expression of rage and disbelief.
The Monstars t-shirt trade-off tease could not have acted as a more fitting visual metaphor; this was a literally awesome pro wrestling match contested by two men as ultra-talented as they were ultra-gigantic, tearing a human-sized stage to shreds.