10 Best Wrestling Matches Of 2019
Best pro wrestling on the planet. Period.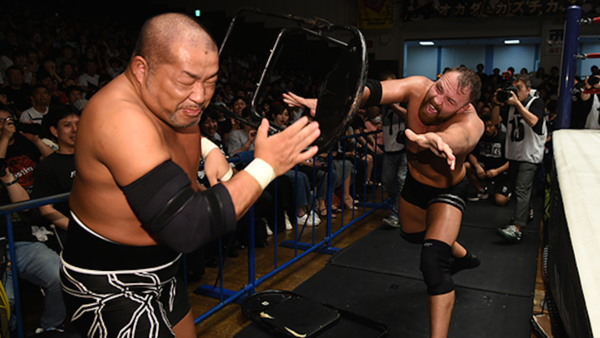 Last year's list was difficult enough to compile, owing to the astonishing global in-ring standard.
This year's is even more difficult because there is a brand new, awesome genre of pro wrestling to sift through: the Wednesday Night War TV banger. The ratings battle has yielded several excellent matches in a pulsating race for supremacy. You know when people say that the Young Bucks are spot monkeys?
Yeah, they haven't seen a Young Bucks match: their first round World Tag Team Title tournament loss to Private Party was magnificent, and becomes even more magnificent in retrospect. The Bucks obscured just how green their opponents are in a masterful performance, in which Matt Jackson adapted the pain of last year's back injury as an offensive strategy. That's storytelling, monkeys. In another exceptional tag, the Revival proved how great they are by constructing a superb match from a disadvantageous position: it was cold, it went 25 minutes, and they had to pull off a tricky tweener role.
Nick Jackson Vs. Fénix was a magician's rope dance of deception and exhilaration, Adam Cole Vs. Matt Riddle another warp-speed thriller of two unreal athletes flexing their tanks, strikes and counters. Darby Allin emerged as a star, Kenny Omega reclaimed his, and the women of NXT went some way towards surpassing the Four Horsewomen era.
Pro wrestling ruled in 2019 - but which matches ruled the world?
10. Kazuchika Okada Vs. SANADA - NJPW G1 Climax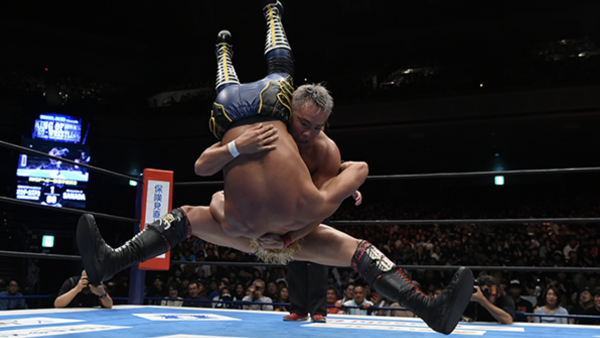 Kazuchika Okada, in storyline and reality, is the most formidable presence in New Japan Pro Wrestling.
He is also a man without a legacy rival. He has since surpassed Hiroshi Tanahashi; their defining rivalry was at long last concluded at this year's G1 Climax opener when Okada defeated him in 22 minutes. Tanahashi could no longer take him to the limit. Kenny Omega left to form and star in All Elite Wrestling. Kota Ibushi is next in line to challenge Okada's dominance - and Tetsuya Naito has a prophesy of his own to fulfil - but somewhere, in an undefined space, lies SANADA.
SANADA is an expert counter technician - so much so that he can take Okada to his limit, but can never overcome - but there's a strange, blank quality to him. He cannot emote. In a spellbinding, beautifully worked match, Okada invoked that emotion from him. Nearing the dramatic crescendo, Okada, desperate for SANADA to challenge his dominance - what is a Champion without a worthy challenger? - roared in SANADA's face. This genius psychological touch incited SANADA's comeback and swept up the crowd in support of him, leading to an incendiary finishing sequence. With one display of body language, Okada conspired to enhance even his own, blistering trademark finish and his opponent alike. It ended at the absolute peak of the drama to the very millisecond of the time limit. That is impossibly difficult. That is how legendary Okada is at just 32.
In the "belts are props" era, this was the perfect World Champion performance.