10 Best Wrestling Matches Of 2021 (So Far)
The best of the best from WWE, AEW, NJPW, and beyond.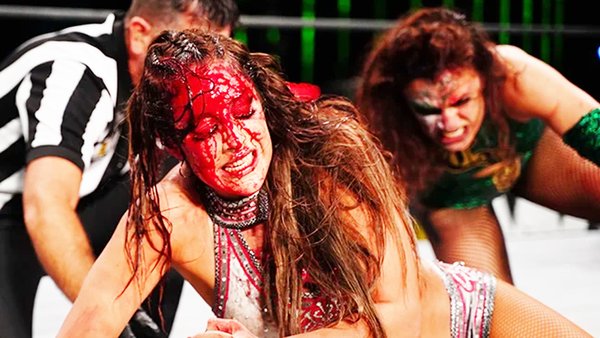 Professional wrestling isn't a lot of fun at the moment, but that's okay. The end is nigh.
July should see the sport blast back to something resembling normality, at least in the United States. AEW and WWE will both return to touring in states unhindered by COVID-19 restrictions, while IMPACT begins a slower transition, allowing limited numbers of fans back for Slammiversary. The safety concerns are valid, absolutely, but for the first time since March 2020, wrestling will feel like wrestling again.
Things are trickier in Japan, where the vaccination rollout is slower. NJPW's clap crowds are likely here for the foreseeable future, sadly, but for all the promotion's creative and pandemic-related woes over the past 18 months, the King of Sports remains a semi-reliable big match factory. While the golden era is over, there's still gold between the ropes.
The above is a roundabout way of saying that as with 2020, this year's Best Of isn't as stacked as usual. How could it be? The ThunderDome, Capitol Wrestling Center, and a half-empty Daily's Place don't compare to how things were in the beforetimes.
It's almost over.
Mercifully, it's almost over.
But these matches rule regardless.
Note: Entries are restricted to the general scope of WhatCulture's general wrestling coverage by design. Regrettably, this means outstanding matches like Syuri vs. Utami Hayashishita (STARDOM - 12 June), Jun Akiyama vs. HARASHIMA (CyberFight - 6 June), and other smaller-stage standouts miss out.