10 Best Wrestling Matches Of 2022 (So Far)
CM Punk, Seth Rollins and MJF have enjoyed a great six months, but 2022 is The Year of the Mox.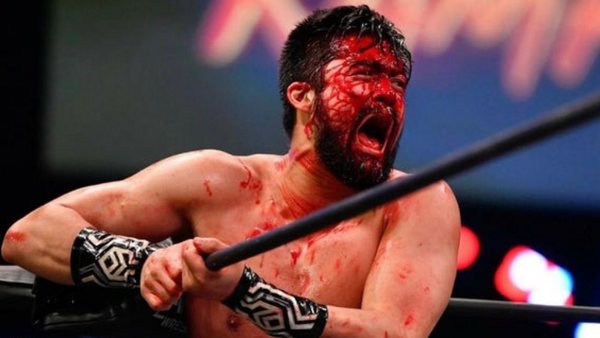 Honourable mentions are vast; while every major promotion has drawn criticism for its booking, 2022 has yielded incredible returns in-ring.
At Forbidden Door, Hiroshi Tanahashi illustrated his babyface genius by drawing immense sympathy in a superb war against Jon Moxley. A terrific blend of Mox's combat sports-inspired blitz and Tana's ability to extract drama from the smallest moments, unlike so many main events, it felt like it could end at any time - and Tana's struggle was so well-worked that nobody wanted it to.
On the same show, between the tassels, face paint, nostalgia and scintillating high spots, Bullet Club Vs. Dudes With Attitudes was almost impossible not to love for long-term fans who grew up on several eras of wrestling. NJPW delivered several great matches on their own shows, but the clap crowds are harder to endure now that fans have been making noise in the states for virtually a full year.
Former AEW World Tag Team champions Jurassic Express never felt like the most important unit throughout their title reign, but the three-way matches Christian Cage made them work were scintillating. The blow-off match was iconic, but the first CM Punk Vs. MJF match was a stellar first chapter in which Punk was clever enough with his selling that he was able to unleash the Pepsi Plunge and still heat up MJF ahead of Revolution.
There can only be 10...
10. Becky Lynch Vs. Bianca Belair - WWE WrestleMania 38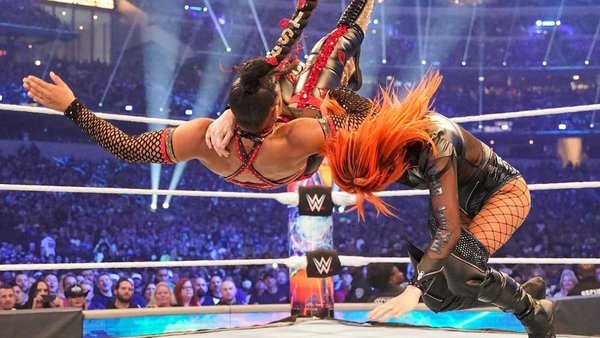 A classic match within the first 30 seconds.
Becky Lynch Vs. Bianca Belair wasn't some great twisting pro wrestling story that arrived at this powerful moment, but that the moment was so powerful regardless was such a credit to the wrestlers involved. They played with the controversial finish at SummerSlam '21, but added several more layers of drama to the threat of a repeat finish. Lynch went for the Manhandle slam, Belair hopped it out of it and motioned for the Kiss of Death, but Lynch used the ponytail to score a thrilling near-fall with the move that put Belair away last year.
This was tremendous; a super-dramatic use of continuity, it also underlined the scope of Belair's challenge. It didn't matter that she had scouted Lynch; her opponent had reached the pinnacle of women's wrestling for a damn good reason. Intelligent babyface faces daunting challenge: the stakes were set for something special, and Lynch and Belair never stopped delivering.

Deeper into the match, Lynch's desperation failed her; after dragging Belair to the outside by her feet, she attempted to counter Belair's explosiveness, but she had no answer to her strength and athleticism. Belair reversed a back body drop with a handstand by the ropes before smoothly landing on her feet and lifting Lynch up to deliver a delayed vertical suplex. This was a great spot that advanced the story beautifully in that it subverted the opening salvo; Belair had now outwitted Lynch on a relentlessly creative quest for victory.
One of the best WrestleMania matches ever - and evidence that WWE should enter the final form of its approach to women's wrestling and build the company around the winner.