10 Best Wrestling Matches Of 2022 (So Far)
9. Orange Cassidy Vs. Will Ospreay - AEW X NJPW Forbidden Door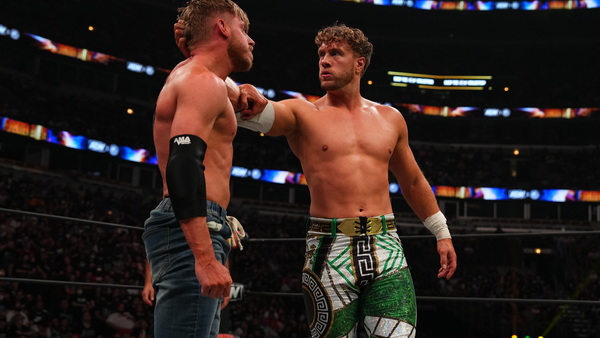 The best match on a life-affirming show, Orange Cassidy Vs. Will Ospreay was so great that it doubled as proof that disqualifications, count-outs and the like should be consigned to the carny 20th century.
A babyface doesn't need to get f*cked over to be "kept strong". If they're talented enough at crafting a match and performing in character, the spirited defeat is the perfect mechanism with which to protect their credibility and make the result actually mean something. This was the perfect mechanism perfected.
Cassidy is so clever that he makes it impossible to criticise him in bad faith. A wind-up merchant, his piss-take of Ospreay's "APPLAUSE sign" martial arts pose was a sensational bit because it is exactly the sort of thing Cassidy's detractors bury Ospreay for.
It also doubled as a means of pissing Ospreay off and committing strategic errors throughout a white-hot match, the gripping story of which saw Cassidy level up to Ospreay's unparalleled athleticism in several blistering sequences that elicited as much hope as adrenaline. Cassidy perfected his mischief bit here by lulling Ospreay onto the top turnbuckle and setting no less than three separate chess traps in 30 electrifying seconds to ultimately score a near-fall with the Beach Break.
Ospreay's range of facial expressions was superb, too; he told the story of underestimating Cassidy to such incredible effect that the crowd bought every near-fall with a deafening eruption.