10 Best WWE Entrances Of 2016
Some people know how to make a GLORIOUS first impression.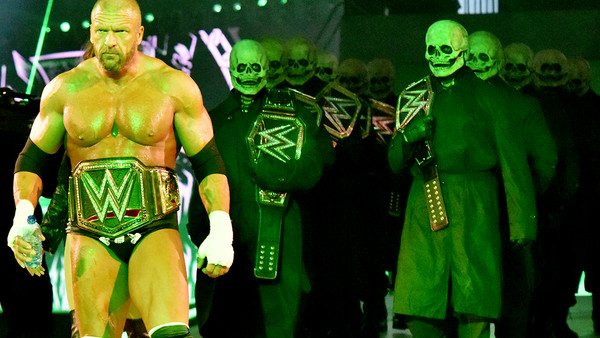 Other than "tuck your chin", one of the best pieces of advice an NXT Superstar can get upon arriving at the Performance Centre is to "make friends with CFO$", WWE's in-house composer. Despite no one really being able to pronounce his stage name out loud, CFO$ has built an already legendary career, creating some of the most memorable and chant-worthy wrestling themes of all time. This is one of the main reasons why 2016 has been a huge year for WWE entrances, both in terms of well-hyped PPV arrivals and shocking returns
A great entrance can get you pumped for an upcoming match, or even make you forget that the subsequent match wasn't all that good. Anyone remember The New Day vs. The League of Nations? No, but I bet you remember giant Booty Os.
The best entrances combine a few key elements: great music, charisma, choreography, props and pyrotechnics, and an overriding theme that holds everything together. The following Superstars managed to perfect some or all of these components on a specific night this year, and some should even be in the running for 'Greatest Entrance of All Time'.
10. Sasha Banks - WrestleMania 32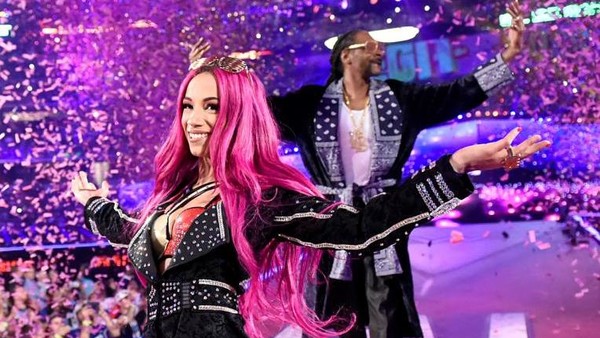 How do you make Sasha Banks's WrestleMania debut feel even more important? You announce that she'll be competing for a brand new Women's Championship, and you get her cousin Snoop Dogg to accompany her to the ring. Anticipation was high for this bout, and it didn't disappoint, nor did its respective entrances, which made each woman involved feel like a main event-worthy superstar. Not 'Divas'.
Sasha's TakeOver: Brooklyn entrance (which she repeated at Hell In A Cell) arguably hammers home her 'Boss' gimmick more effectively, but being rapped to the ring by a newly minted Hall of Famer will make you feel, and seem worth, a million dollars.
In one bold move, WWE created a bonafide female mega-star: 'She's a Legit Boss, but y'all knew that'.