10 Best WWE No Mercy Matches Ever (According To Dave Meltzer)
Snowflakes galore for one of WWE's biggest B-level PPVs.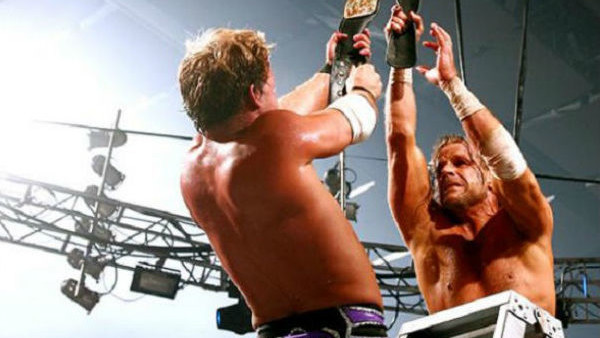 WWE have only announced a handful of matches thus far, but No Mercy 2017 is already shaping up to be one of the year's best shows. Headlined by Brock Lesnar vs. Braun Strowman and John Cena vs. Roman Reigns, the 24 September pay-per-view will also feature a Tag Team Title match pitting Seth Rollins and Dean Ambrose against Sheamus and Cesaro, and a host of other high-stakes affairs.
No Mercy 2016 was an uneven affair, and the PPV's historical record is middling at best, with 1999's UK-based event standing as one of the Attitude Era's worst major shows. Nonetheless, No Mercy has hosted plenty of excellent matches over the years, and the Wrestling Observer's Dave Meltzer agrees.
Star ratings aren't for everyone, and one man's opinion should never be considered the be-all/end-all, but they remain a reliable barometer. Given that Meltzer rates his matches in the moment, we've favoured more recent bouts in the event of a tie, as their ratings are more relevant than those dished out years ago. That shouldn't diminish the older matches, but wrestling is constantly evolving, and these distinctions must be made.
With that in mind, here are the bouts that gathered the most snowflakes.
10. Brock Lesnar Vs. The Undertaker - No Mercy 2002 (****)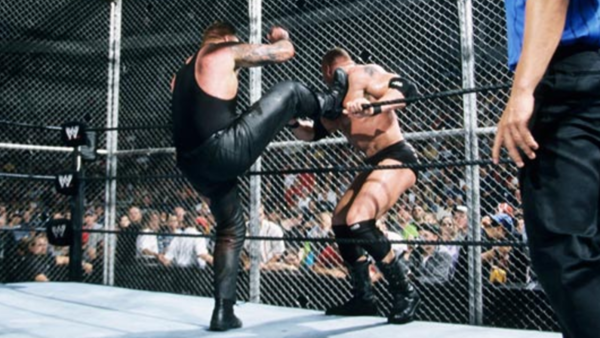 Brock Lesnar vs. The Undertaker from No Mercy 2002 edges Chris Benoit and Triple H's fantastic 2000 clash (another **** bout) through our recency criteria, but it's a better match regardless.
The monstrous duo beat the tar out of each other several years before Hell in a Cell had become a watered down parody of its original blueprint. It felt as close to a legitimate fight to the death as you'll find in WWE, and while there were no devil-may-care dives from the cell, it was a brutal, bloody war that left the ring coated in claret.
Both men were busted open, but 'Taker bled profusely. There was one particularly gross spot in which his blood dripped down into Brock's gaping mouth, and 'The American Badass' took an insane amount of punishment, with Lesnar destroying his "broken" arm. He fought well, but the onslaught was too much to take, and Brock eventually retained his WWE Championship in just over 27 minutes.
A perfect encapsulation of everything that made HIAC such a fearsome stipulation, this is the best match that Lesnar and 'Taker ever had together, and a must-watch for fans of wanton brutality.