10 Best WWE PPV Moments Of 2018 (So Far)
Ronda freakin' Rousey.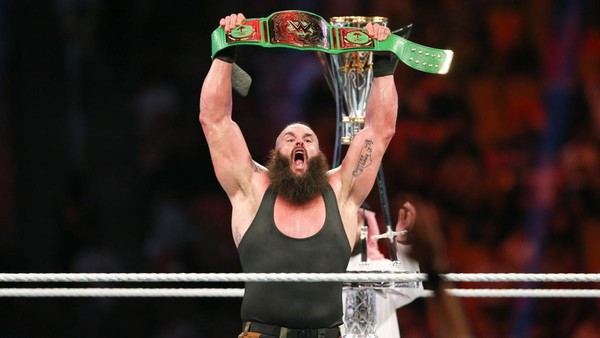 Though it pulled in wads of cash for WWE and kickstarted a decade-long media relationship that will rake in further funds, the Greatest Royal Rumble show in Saudi Arabia this past April was (creatively, at least) totally pointless.
What was billed as the "Greatest" Rumble in history actually paled in comparison to two more traditional 30-person matches just three months before, and that special green title belt Braun Strowman held aloft as the show went off the air hasn't been seen since. Thank God then for some of Braun's other, more satisfying pay-per-view moments.
Of the seven WWE supershows that have taken place thus far in 2018, only one has felt truly must-see. That, of course, was WrestleMania 34, an event that gave us an emotional comeback, a thrilling debut, a much-needed heel turn and even the end of a long undefeated streak.
Elsewhere, the calendar has been sprinkled with modest goodness. No, Royal Rumble, Elimination Chamber, Fastlane, the aforementioned GRR, Backlash and Money In The Bank weren't all essential from start to finish, but most did feature at least one memorable moment.
Yes, even the throwaway Saudi show...