10 Best WWE Set Designs
Beyond ThunderDome.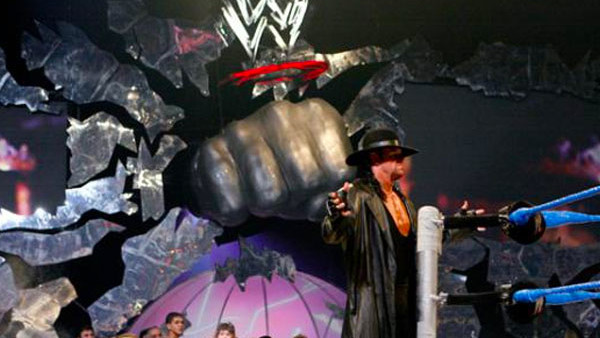 The best thing about the ThunderDome is not the wall of Zoom call faces nor the occasionally-synced-up crowd noise, but the actual WWE-sized stage the wrestlers emerge on.
Several performers have experimented with how exactly to emote to the at-home crowd during their arrival, but the space inside Orlando's Amway Center has at least provided a literal elevation for Superstars that don't often get a creative one from the company itself. And such a thing has never felt so necessary.
The ongoing global b*stard forced the whole production into the Performance Center and - should you choose to believe Vince McMahon's most recent excuse - was the reason for a sharper-than-usual ratings decline this year. Though a drop was bang on trend for the company over the past decade, he's inadvertently correct about how the public receive his talent. The 75-year-old is tearing up the Raw scripts in a way he used to deride WCW management for, seemingly oblivious to how damaging that is to the star-making progress.
McMahon's production style still ensures that WWE look like the big leagues, and it's the one thing his company can still do at the very highest level. What was prescient in the 80s, a necessity in the 90s, and expected in the 10s has become extremely fortuitous in the 20s. With so little meaning anything on WWE television, aesthetics have come to mean everything.
It was much nicer when we could have both...
10. WrestleMania XXX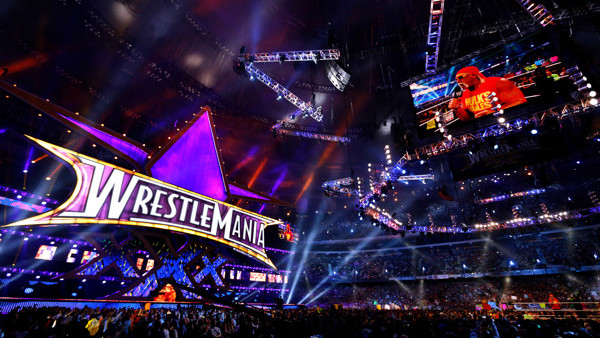 WWE had billed WrestleMania XX as where "It All Begins Again", and the same tone was applied to the thirtieth edition 10 years later.
Both season finale and brave new world, the New Orleans supershow kicking off with Hulk Hogan, Stone Cold Steve Austin and The Rock and ending with Daniel Bryan spoke to how well the married the two worlds up for a celebratory evening. The glorious set was neatly indicative of that.
Simple in its premise, the stage paid homage to the giant roman numerals for what proved to be the last time the company would incorporate them. Or indeed any kind of labelling system - the 75-year-old Chairman believes anything over-30 is too old-sounding, resulting in play buttons and Texas stars replacing the numbers that only served to add more prestige to the 'Show Of Shows'. There's only been one (Grandest) stage to look as stunning as this one ever since.