10 Best WWE Survivor Series Elimination Matches Of The 2000s
An all-time great match type that feels forgotten. Let's give it the love that it deserves.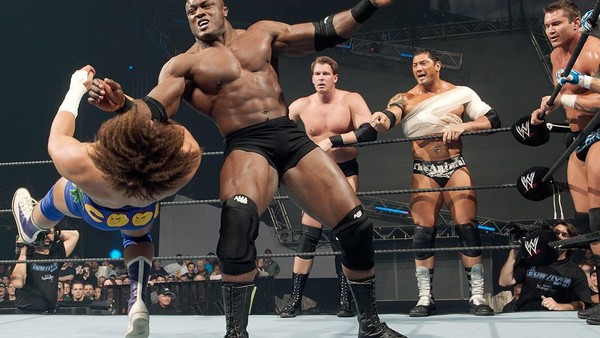 Survivor Series has felt like the afterthought of the Big Four for some time now, which is a shame. While the Royal Rumble match is the best stipulation WWE has ever come up with, the traditional Survivor Series elimination format has given us some truly great bouts, and unparalleled drama.
While WWE as a whole has had its fair share of flaws in recent years, there have been some modern classics at the November staple of the WWE calendar. The countdown to Survivor Series 2020 is on, and the vintage match type has some stellar recent competition to live up to.
It's a shame that NXT is unable to join in on the fun again this year; the victory of the black and gold brand last year made for a biblical occasion and some awesome triple threat action for the entire night. Having said that, four of the 16 announced participants in the two 2020 elimination matches were fighting on behalf of NXT a year ago; the men's match especially looks like a career-launcher for the likes of Riddle and Keith Lee.
10. Team Raw vs. Team SmackDown vs. Team NXT (Men's, 2019)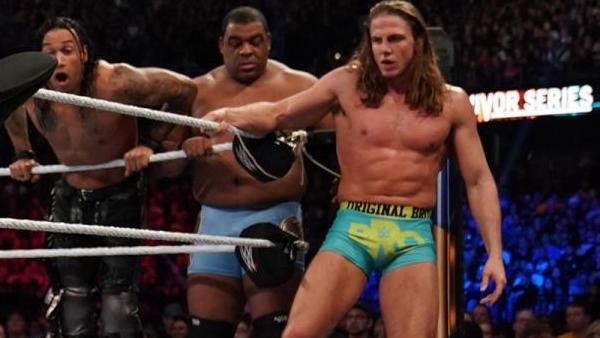 The star power blended with the new blood was spot on in last year's men's elimination match. Chad Gable (definitely not Shorty G) put on a clinic with Matt Riddle, Mustafa Ali and Ricochet bounced around the ring like pinballs in a blender, and King Corbin was up to vintage King Corbin antagonism.
Dissension between Corbin and Roman Reigns came to boil perfectly, Kevin Owens teased a turn back to NXT with his usual perfection, and Team NXT was put over heavily on commentary after battling through War Games the night before. With the number of moving parts co-existing in this match it is astounding that it played out as well as it did - a testament to every single performer involved.
You also had the matchups you never thought you wanted (Randy Orton vs. Tomasso Ciampa), and the ones you absolutely needed (Keith Lee vs. everyone). Seeing Lee take on two-thirds of The Shield in a beautifully built finish was a moment for the ages. Even Reigns snatching the win from NXT can't stop this match from making the list. SmackDown got the point on the night, but Lee came out as the real winner.