10 Best WWE Survivor Series Elimination Matches Of The 2000s
9. Team Cena vs. Team Authority (2014)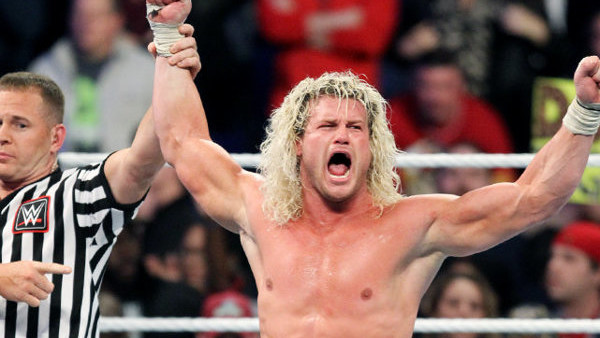 So, one thing that seems to be essential in the great Survivor Series matches is the unique tension as one man fights to survive against multiple opponents. In 2014, that responsibility was given to Dolph Ziggler; he shouldered the task to perfection. Think Santino Marella in the Elimination Chamber, only Dolph actually pulled it off.
Any multi-man match featuring John Cena that doesn't end with John Cena automatically makes whoever outlasts John Cena feel as big as John Cena. Also, the jobs of everyone not named John Cena on John Cena's team were on the line. (That's all the John Cena's out of the way for the rest of this article.) The existence of the god-awful Authority was also in jeopardy to cast more real stakes over proceedings.
We got the treat of a rare Big Show heel turn, which in turn left Ziggler to fight on alone for twenty minutes before Authority shenanigans, and then the debut of none other than Sting! The pop was incredible, the moment unforgettable. You should, however, forget about what happens to both Ziggler and Sting following this match, just let it exist in its own bubble.