10 Best WWE Survivor Series' EVER - According To Dave Meltzer
8. Survivor Series 1995 (3.00)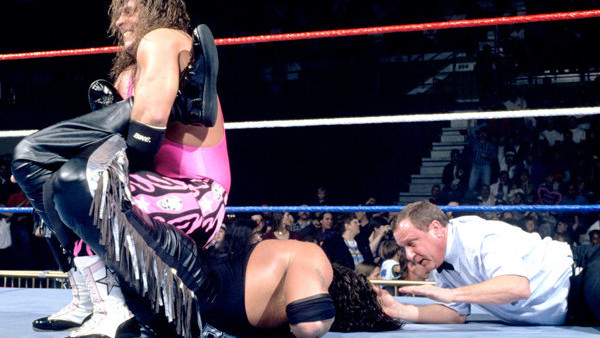 A world class WWE card in a year full of them (despite misinformation to the contrary), Survivor Series 1995 is a loud and proud reminder to the shrunken wrestling audience of the place where the 'Big Boys' still played despite Eric Bischoff's relentless Nitro posturing.
Yet to lose some of his more relevant big stars to WCW, Vince McMahon presented the best of what he had, with several awesome Survivor Series contests capped off with a main event that established Diesel more in defeat than months of lame and listless title defences.
Only a dry Goldust/Bam Bam Bigelow clash let the event down. The Undertaker's heroic return is played straight as his Darkside group thrash Mabel's panicked Royals, whilst the opening elimination match between the heel and face card-fillers of the day is chock-full of show-stealing sequences and heart-stopping high spots.
The undercard standout is unquestionably the unique 'Wild Card' match. Long before heels and babyfaces would link arms in the name of brand supremacy, the fan favourites and villains were forced into forced friendship by interim President Gorilla Monsoon. Scripted exquisitely, Shawn Michaels, Razor Ramon, Ahmed Johnson, Sid et al all played intricate parts in a delicately crafted bout that delivered a joyous conclusion.