10 Big Bumping Wrestlers Who SUFFERED For Their Art
Kevin Owens, Mick Foley, and Jeff Hardy's bodies died for your entertainment.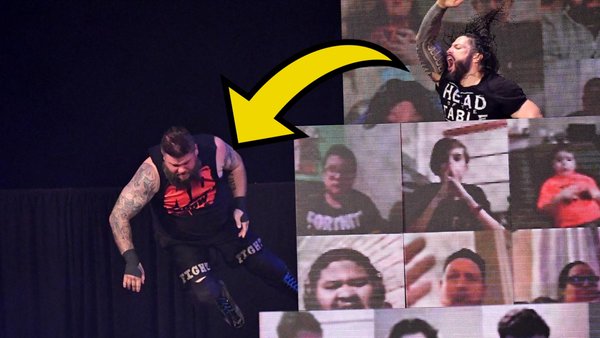 Despite having all the appreciation in the world for professional wrestling and its athletes, many fans often forget the toll the sport takes on the bodies of the people who entertain them week after week, particularly those competing on WWE's intense pre-pandemic schedule.
Lulled by the professionalism and technique of the performers, it is easy to forget that even a basic mat bump is still a bump with the potential to injure.
During the '90s, hardcore wrestling gained popularity in America and became a regular feature on weekly TV. Its lasting legacy left fans expecting those high-risk moves and using these to grade the excitement of a match. Being willing to jeopardise your body with new and innovative forms of violence became a path for the most daring to reach superstardom, albeit with considerable pain and suffering.
Today's mainstream wrestling is constrained by the limitations of PG, in particular the sanitisation of hardcore weapon spots, but big bumps remain in some wrestler's arsenals and still hold the same ability to wow a crowd. The proud tradition of dare-devil wrestling lives on with big bumps elevating matches from the indies to WWE...
10. Kevin Owens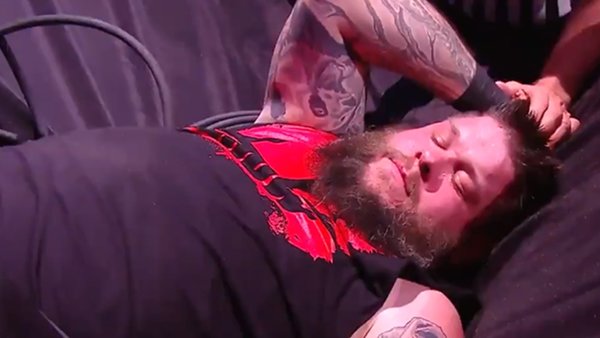 Kevin Owens has a technical brilliance that many lesser competitors would gladly rest on, but is willing to put his body on the line with risky spots, elevating his matches to the next level. Most recently took an insane bump on the first SmackDown of 2021, when Roman Reigns threw him from the Thunderdome set to tables below. This, unfortunately, resulted in spinal contusion and bruised kidneys for the former 'Prizefighter.'
Owens has built a reputation around his big bumps. Last WrestleMania, Owens took a plunge from the WrestleMania sign, delivering an elbow drop to Seth Rollins. Prior to that, Owens grabbed headlines divulging his initial plans for WrestleMania pre-Performance Center. After seeing the huge pirate ship in Raymond James Stadium, Owens instinctive urge was to jump off it during the climax of his match.
Owens high flying stunts are a constant source of awe for wrestling fans. In July 2020, he lit up social media for a spot he pulled in a PPV pre-show match against Murphy. Owens described it on Twitter as "that jump-up Moonsault thing I never manage to hit", and, despite pulling off the high-risk manoeuvre, admitted he almost slipped.