10 Biggest Final WWE Royal Rumble Entrant Flops
Not every final WWE Royal Rumble entrant blows the roof off the place...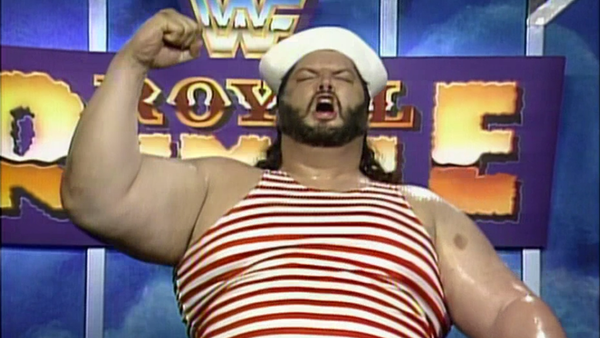 To any outside statistician, a wrestler drawing the final slot in the Royal Rumble draw would make said participant a firm favourite to win the match. Fans with a few experiences of the titular match of WWE's January pay-per-view, however, know better. The final slot rarely translates to success.
Though the match debuted in 1988, it wasn't until 2007 that it was won by the final participant entering the Rumble, when The Undertaker earned his chance to challenge for Batista's World Heavyweight Championship at WrestleMania 23. The feat was repeated by John Cena in 2008 and Triple H in 2016.
The kayfabe nature of professional wrestling has a considerable bearing on the final slot's apparent misfortune. Logic dictates that, in a combat sport, somebody being in a match for a significant period would struggle against a fresh competitor. However, the inherent predictability of this situation would render Rumbles dull. Also, nobody can dismiss the feel-good factor of an ironman babyface summoning their last ounce of strength to topple a well-rested heel.
From Hall of Famers and former World Champions to mid-card jobbers and "who's that guys?" No one is safe from the final entrance flop.
10. R-Truth (2019)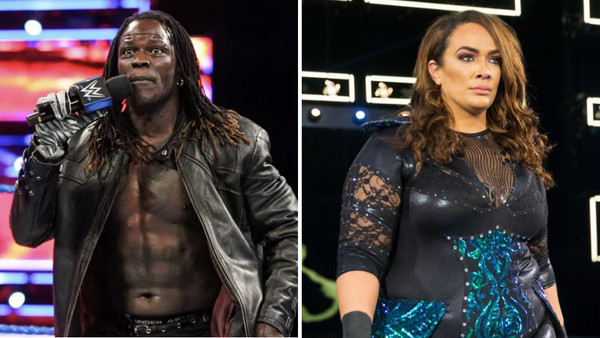 Time spent in match: 00:00
Eliminations: 0
As much as everybody loves R-truth and his wacky antics, him holding the coveted #30 spot was somewhat of a stagnant climax. On the night where luck has a significant bearing on success, though, fortune didn't favour R-Truth.
Truth hyped the crowd up, rapping and leading fans in "what's up?" chants, before Nia Jax attacked from behind, sending Truth face first into the concrete. She flung Truth around the entrance ramp, smashing him into any hard surface in the vicinity.
Jax made it to the final four in the Women's Royal Rumble and was looking to best this feat. She cleared the ring as soon as she stepped into it. Jax offered a terrified Mustafa Ali a sadistic smile and a rough Samoan Drop over the top rope too.
Nia and Randy Orton's stare-down also gave the crowd a much-needed boost. She then struggled free of an RKO but was taken out with a superkick from Dolph Ziggler. Rey Mysterio also dazed Jax with the tiger feint kick portion of the 619, allowing an RKO "outta nowhere", which has become a classic Rumble moment with over 15 million views on YouTube. In the end, though, Nia was finally eliminated by Orton and Mysterio.