10 Biggest Holy Sh*t Moments From WWE WrestleMania 37 Night 1
WWE brave the storms and Shane McMahon terrifies everyone at WrestleMania 37.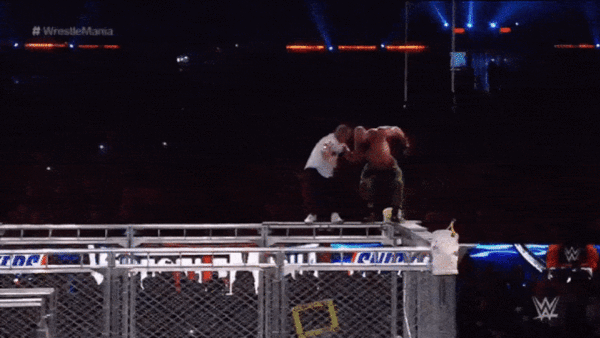 Bianca Belair will never forget 10 April 2021.
The talented Royal Rumble winner had waited for this night ever since confirming she'd meet Sasha Banks at WrestleMania 37. Together, the pair fought through naff booking to main event the pay-per-view's opening card, and that had to mean everything to them.
That was enough to make one say "holy sh*t" on its own, but there were loads of other remarkable moments in the Tampa rain. A stormy night weather-wise became a memorable one, and not least because Vinnie Mac channelled 'Mean' Gene Okerlund, said a quick "f*ck it" and ploughed on with a show he knew his audience had waited a good year to experience.
'Mania 37's first helping had controversy, hair-raising bumps, almost-unbelievable match outcomes, historic title switches, pure emotion and more. Also, how about Bad Bunny?! The rapper defied all expectations to enter a performance that must be considered one of the best celeb matches on a WWE card anyone has ever seen.
Has the bar ever been set ridiculously high for that? Lawrence Taylor aside, maybe not, but Bunny deserves a ton of praise for raising eyebrows and popping the live crowd...
10. Vince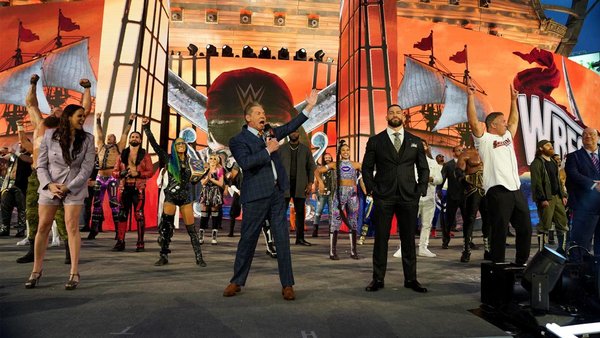 "Welcome to WrestleMania!".
Hearing that line (or a variation of it) right at the top of 'Mania was a minor thrill. No, Vince McMahon isn't quite the engaging, must-see TV character he was during his 'Attitude' era pomp, but there's still something special about seeing him on screen - that might be especially true the older he gets.
McMahon introduced the show and put over the importance of a live crowd to his company. That forced a swell of cheers from the audience in attendance, and made each and every person feel like they were playing their own personal part in pro wrestling history.
The crafty old dog still has it. This was the most fired up anybody has seen Vince for a public appearance in years. There was a certain honesty to his enthusiasm (which hasn't always been the case during recent showings).
This was a cool as f*ck way to kick things off.