10 Biggest Missed AEW Opportunities
AEW failed to put the trigger on these major moments.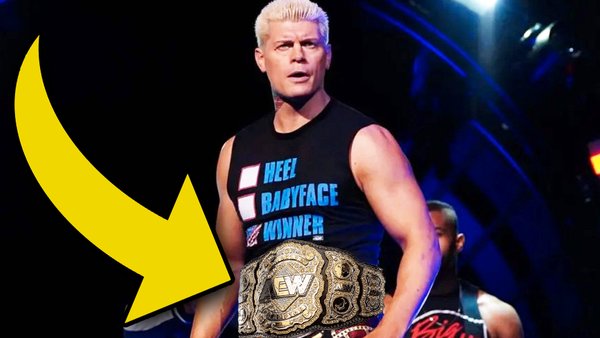 For so long, All Elite Wrestling was billed as the proverbial land of opportunity for professional wrestlers who didn't fit the traditional WWE mould or who had been criminally underutilised by the market leader.
AEW was, and largely still is, a wrestlers' wrestling promotion, a workhouse promotion where in-ring ability shines through over the usual tired sports entertainment tropes. By stepping through the doors of Tony Khan's organisation, a talent would be allowed to thrive in an environment where natural personality was welcomed and encouraged, and where grappling acumen was championed.
While it's been a fun ride so far for AEW in the company's near-four-year history, it's clearly not been all sunshine and rainbows for the world of All Elite. Upon reflecting back across AEW's young lifespan, there are plentiful huge moments and memorable matches that immediately spring to mind, but there are likewise numerous missed opportunities that similarly jump out.
Whether it's missing out on a dream match or two, failing to strike while the iron's hot with a certain talent, or simply missing out on certain opportunities due to unfortunate outside forces, AEW has a slew of significant 'what ifs?' to look back on.
10. Show Vs. Shaq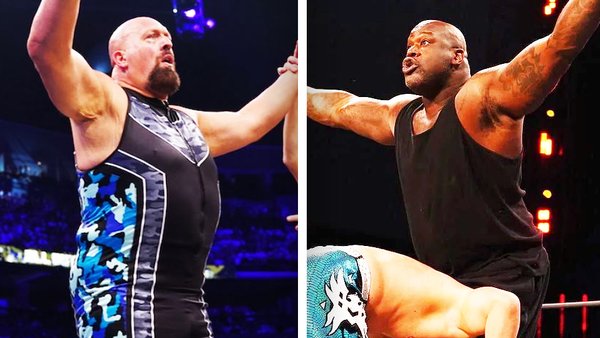 It goes without saying that Paul Wight vs. Shaquille O'Neal is highly unlikely to be a five-star classic, but in terms of sheer spectacle, it's a bout that would certainly get the intrigue of wrestling fans and non-wrestling fans alike.
For plentiful years, it looked as if WWE would get around to finally doing Big Show vs. Shaq at some point. After countless instances of each man publicly calling the other out for the longest time, the closest we got to these behemoths squaring off was a brief interaction in the Andre the Giant Memorial Battle Royal at WrestleMania 32.
By happenstance, though, this pair of giants found themselves in AEW at the time that Shaq was looking to step in the ring for a genuine match rather than a cluttered, muddled multi-man affair.
With Paul Wight having joined AEW a month prior, O'Neal laced up his boots to do battle on the 3 March 2021 episode of AEW Dynamite. Rather than it being the World's Largest Athlete standing across from the NBA icon, it was Cody Rhodes who got to butt heads with Shaq in a tag team bout also featuring Red Velvet and Jade Cargill.
Even if AEW didn't fancy the prospect of a one-on-one match between Paul Wight and Shaquille O'Neal, and even though Cody is clearly a smoother, easier, more complimentary worker to help Shaq through the contest, it's still baffling that Tony Khan opted to avoid putting O'Neal and Wight together.
With both men now 50 years of age, the clock is obviously ticking on ever seeing the two properly look horns.