10 Biggest Mistakes WWE Creative Made In 2014
"Yeah let's give a part timer the WWE title and let him sit at home... that'll work."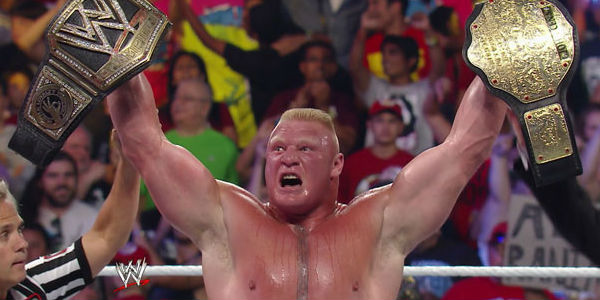 2014 is almost in the books, another 12 months of entertainment from WWE has come and gone. The pro wrestling behemoth began the year with the rise of Daniel Bryan and ended it with no indication of when he will be back in the ring. CM Punk was likely on his way to facing Triple H at WrestleMania 30 and now he's heading to UFC. Though WWE's one constant John Cena was on top as the face of the company and he is in the exact same place right now. So some things did not change that much at all for WWE. But in many ways, it's just not the same environment that fans encountered when 2014 began. Indeed, there has been an added sense of urgency to the company that just was not there back in January. Much of that comes from the critical success of NXT REvolution, which aired on December 11. WWE's developmental territory presented one of the most exciting, most action packed events of 2014 and it has surely caused the main roster to up its game. While the year seemed to be in focus for fans and then took some very surprising twists along the way, things now seem to be heading in another new direction altogether. Of course while many fans are likely beginning to reflect back on the successes of 2014, there can be no ignoring the low points that WWE saw along the way. Some of those points came at the hands of departing talent but the fact is that others were instigated by WWE's own hand. WWE creative is not infallible and 2014 is definite proof of that.