10 Biggest Mysteries Still Surrounding WWE WrestleMania 38
Those mysteries, uncertainties and questions that linger in the air ahead of this year's 'Mania.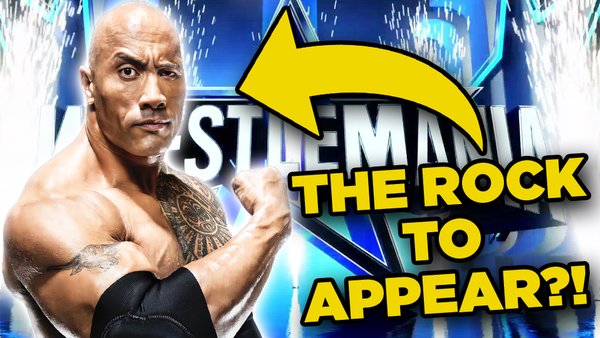 WWE WrestleMania 38 is so nearly up on us. As of this writing, the 2022 edition of the Showcase of the Immortals is merely a couple of days away, and anticipation is... well, mixed right now.
The 'Mania card itself has some clear standout matches on it - Reigns vs. Lesnar, Flair vs. Rousey, Lynch vs. Belair, Edge vs. Styles - and a contest such as the triple threat for the Raw Tag Team Titles could well steal the entire show, but there is a sense of apathy towards this year's Granddaddy of Them All from certain corners of the wrestling world.
Despite the build to WrestleMania 38 being a little lacking where it pertains to certain matches on the card, it's more likely than not the show ends up receiving more thumbs up than thumbs down. And on that front, there is still a significant level of intrigue surrounding a couple of choice topics as we get ready to take in WWE's annual extravaganza.
With that in mind, then, here are ten mysteries, uncertainties and questions that linger in the air ahead of WrestleMania 38.
10. Would WWE Really Sacrifice Bobby Lashley For Omos?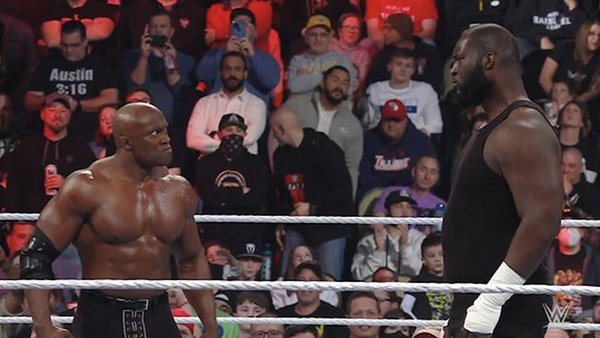 Just one look at Omos tells you he's the sort of talent Vince McMahon would historically get tight in the pants over.
Still extremely green, the Nigerian giant's size alone marks him out as a potential main event player in McMahon's sports entertainment juggernaut. Whether they've been good, decent or outright awful in-ring, WWE has always tended to give wrestlers of such sheer height and power a chance at becoming a featured player. Some of these hulking fellas end up having a cup of coffee in the big time (see: Giant Gonzalez), whilst others end up getting a run with a World Championship (see: Great Khali).
It's one thing to have Omos decimate no-name enhancement talent in handicap matches, but recent months have seen the 27-year-old destroy 'named' stars in such bouts, with The Hurt Business, Viking Raiders, and the Apollo and Commander Azeez pairing all falling to AJ Styles' former bodyguard.
After Bobby Lashley made his return to TV on this week's Raw, setting up a showdown with Omos at WrestleMania 38, the big question now is will WWE really sacrifice the All Mighty as part of Omos' ascension?
It took years for WWE to finally give Lashley the true top tier spot that he'd long deserved. With two reigns as WWE Champion and a win over Brock Lesnar under his belt, Bobby is one of the biggest stars in the company. A loss to Omos would undoubtedly take some of the sheen away from Lashley, so do you really risk chipping away at that aura?