10 Biggest Surprises In WWE Elimination Chamber History
Keeping us on our toes since 2002...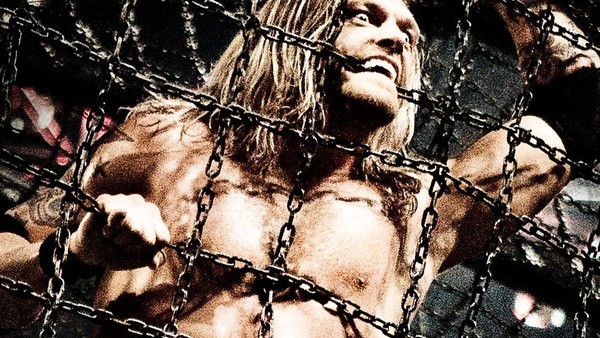 This year marks the return of the Elimination Chamber PPV WWE's PPV calendar.
Having been dropped from its usual pre-WrestleMania spot after the 2014 event, and though it was briefly revived for a hastily-arranged show in May of last year, 2016 became the first year since 2007 in which we didn't see any Elimination Chamber action.
Of course, the history of the Chamber match pre-dates the self-titled pay-per-view, having first appeared back at Survivor Series 2002. Since then, we've seen it feature on various other shows including SummerSlam, New Year's Revolution and No Way Out before finally branching out onto a show of its own.
Amidst all that change and the comings and goings, one things that's remained consistent is that it's always been able to deliver something unexpected—from unfancied winners to desperate shortcomings, as well as the odd post-match twist or turn.
Today, we look back at some of the most memorable surprises in the history of both the Elimination Chamber match and the eponymous PPV it's spawned.
10. Jack Swagger Rolls Up Randy Orton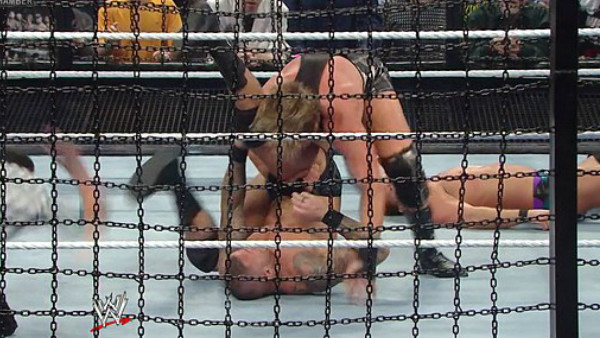 When Jack Swagger won the one-and-only Elimination Chamber match on the 2013 PPV, the result itself wasn't too much of a surprise.
The match had been set-up to determine a number one contender to Alberto Del Rio's World Heavyweight Championship at WrestleMania 29, and with Swagger in the midst of his Tea Party gimmick, it was clear that he and Del Rio were on a collision course.
The way in which the result arrived, however, was a little less expected.
An excellent Chamber match saw Swagger joined by Chris Jericho and Randy Orton in the final three, where the trio put in a great display for the better part of eight minutes before Orton finally saw off Jericho. Seconds later, Swagger himself would swoop in, rolling up Orton almost immediately to seal a sudden and dramatic win. That contrast of an eight-minute struggle between the final three, followed by Swagger pinning Orton just a few seconds later was a nice way of keeping the finish fresh.
Though the outcome wasn't too surprising, that ending certainly was.