10 Biggest Surprises In WWE Elimination Chamber History
9. Ambrose Wins The Title (Or Not…)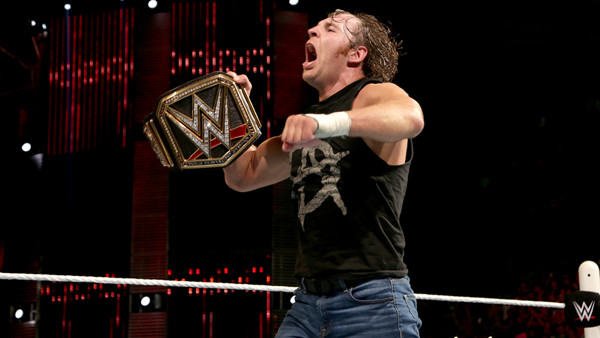 Despite not taking place inside the actual Chamber, this surprise still arrived at the Elimination Chamber PPV.
In the show's main event, after pinning Seth Rollins clean in the middle, Dean Ambrose had seemingly climbed to the top of the mountain and won his maiden WWE Championship. That three-count brought about a colossal pop and as Ambrose celebrated with the title in hand, Lilian Garcia pronounced him the new world champion—but the story wasn't quite over there.
John Cone, the match's original referee, had earlier been used as a human shield by the defending champion Rollins. Returning to the fray in the aftermath, he retroactively disqualified Rollins, meaning that even though Ambrose was still the winner, the title would not change hands.
Cue pandemonium from Rollins and the Authority, in what was a perfectly-executed Dusty finish that arrived less than a fortnight before the unfortunate passing of Dusty Rhodes himself.
What made this result so agonising was that it came almost a year to the day after Rollins had turned his back on the Shield, and had seemingly been the pay-off to Ambrose's year-long battle for revenge. An awesome piece of story-telling and one that had so many of us fooled hook, line and sinker.