10 Biggest Winners (& Losers) Of WWE Draft 2021
A new start can sometimes be just what is needed. Sometimes, it can be death sentance.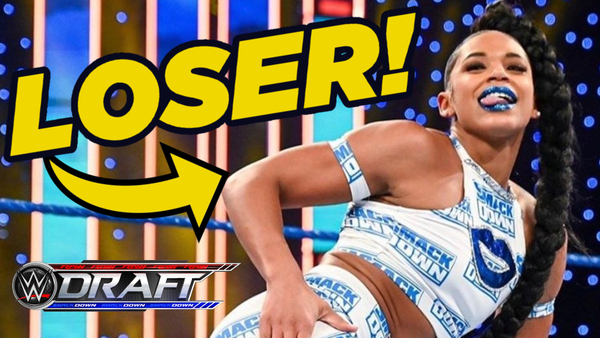 The WWE Draft is the chance for new opportunities.
In a company that can at times feel staler than month-old bread, shaking up the rosters gives everyone the chance for a new beginning. Lost in the shuffle on one brand? Being drafted can open up new doors on the other, as what we saw last year for Apollo Crews.
However, sometimes a quick fix soon falls foul of the usual issues within the company and some superstars undoubtedly get lost in the shuffle. Or, even worse, they end up in a worse situation than the one they were in before. Let's face it, slapping someone between a different coloured set of ropes isn't going to fix a history of poor booking and bad creative.
With the excitement of the draft over, there is certainly reason to look ahead with renewed hope. Some of the roster movements bring some excellent possible rivalries and matchups and there are some superstars in dire need of a fresh start who have been given just that. On the flip side, there are clearly some stars being shunted down the pecking order.
Let's have a look at the draft's real winners and losers...
10. LOSER: Kevin Owens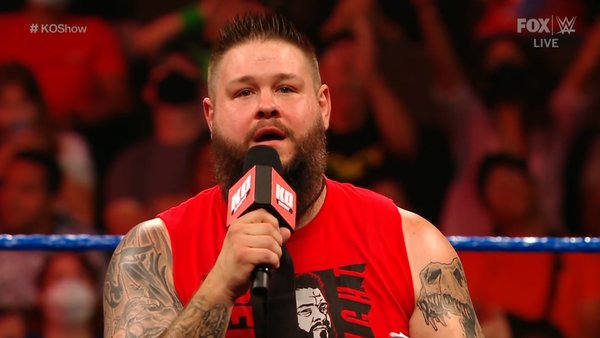 Any hopes that WWE might try to make a play to keep Kevin Owens were dashed on Monday.
Look, we know the reports about Owens' contract coming up in early 2022 and with the not too subtle posts on social media, it's fair to predict that Owens already has one foot out of the door. But this past Monday showed just how little they intend to give KO on his way out.
Taking to the ring, Owens was cut off by perennial jobber, Akira Tozawa, who demanded a shot at the most pointless belt in wrestling history. Apparently, that is more important than Owens arriving on the red brand, where five years ago, he reigned as Universal Champion. Sure, he dropped Tozawa with a stunner, but it's hardly great stuff.
Owens still has name value to the company, so expect him to be lined up to be jobbed out over the next few months. Need someone to heat up Lashley after Goldberg takes a chunk out of his credibility? Owens is your man. Want Damian Priest to pin another big name? Owens is your man.
Considering RAW is a three hour slog, there is no way Owens won't feature on the show. Unfortunately, for the remainder of his contract, he won't feature in a prominent way.