10 Biggest Winners (& Losers) Of WWE Draft 2021
9. WINNERS: Alpha Academy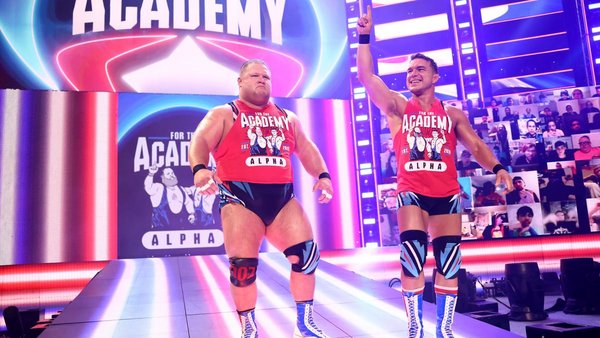 Now onto the positives.
When Otis and Chad Gable were paired together so soon after the break up of the popular Heavy Machinery, it felt like WWE just removed Otis from his previous partner for the sake of it. Especially when there was no follow up to Tucker turning on Otis and costing him the MITB briefcase last year.

But quietly, over the past year, the two of them have become one of the best tag teams in the company. Considering they give little to no love to the division, these two compliment each other well and Otis's new, no nonsense attitutde certainly has more life in it than his previous gimmick.
The move to RAW has come at a perfect time.
Whilst they were featured regularly on the blue brand, there was little chance of them getting the belts as long as the Bloodline were intact. On RAW, the incredibly popular duo of Randy Orton and Riddle hold the gold and they are just begging for a good heel tag team to feud with.
Enter the Alpha Academy. When the inevitable RK-Bro split happens, the division will need a solid tag team to swoop in and pick up the belts and Otis and Gable are primed and ready.