10 Biggest Wrestling Fan Overreactions Of 2017
Thank god we were proved wrong about the Great Khali and a SummerSlam comeback...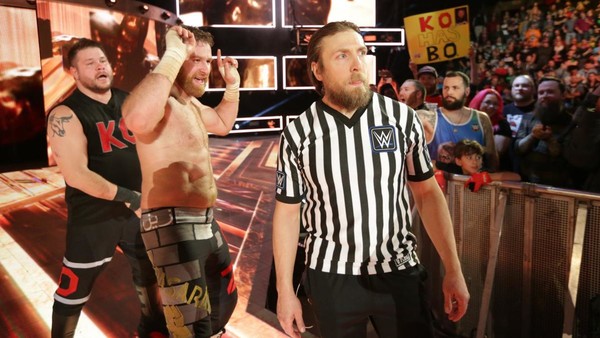 One of the biggest stories of 2017 chronicled the totally unexpected rise of Jinder Mahal from undercard obscurity to the WWE Heavyweight Championship.
Mahal went from winning just three televised singles matches in 2016 to featuring in six World Title matches on pay-per-view between May and December of 2017. And, as if that turnaround wasn't remarkable enough, Mahal's mega-push ran out of steam almost as suddenly as it had taken off, with him losing the championship on SmackDown, heading to India without his title in tow and losing there to Triple H for reasons that still aren't quite clear.
Still, whatever you make of it all, this whole "Mahal experiment" has shown how drastically and quickly the company can both implement and renege on new plans, to the point that we're are often left looking a little overzealous in our reactions to certain situations. And, again, this year's been no different.
In a year of rises, demises and a number of returns, we've seen and been a part of a fair few fan overreactions in last 12 months. Here, and with the obvious benefit of hindsight, we look back at some of the more notable instances in which wrestling fans have gotten a tad carried away – both for better and for worse...
10. Bray Wyatt's Prospects Following Elimination Chamber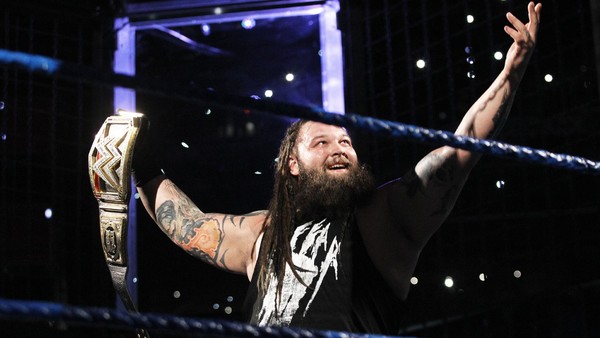 When Bray Wyatt won his maiden WWE Title at Elimination Chamber, it looked as though the company had finally turned a corner and decided to pull the trigger on a long-overdue push. We heard all the usual clichés about him having finally climbed the mountain and reached the top of the food chain. Some were even calling for him to headline WrestleMania in his first defence opposite Randy Orton.
Looking back now, all of that hype proved rather premature.
Despite beating John Cena and AJ Styles just two nights after winning the gold, Wyatt went on to lose to Orton at WrestleMania 33 in the wackiest World Title match you're ever likely to see. Four weeks later, they somehow topped that with their House of Horrors match at Payback before a switch to the Raw brand saw Wyatt gradually slip down the card. Now, he somehow finds himself headlining the upcoming 205 Live tour alongside Matt Hardy.
Mind, in many ways, the misplaced buzz surrounding Wyatt was less an overreaction on the fans' part and more a case of WWE dropping the ball.