10 BOLD Predictions For WWE In 2019
Title switches, scratched itches, and a farewell to those opposed to "gritty kitty b*tches".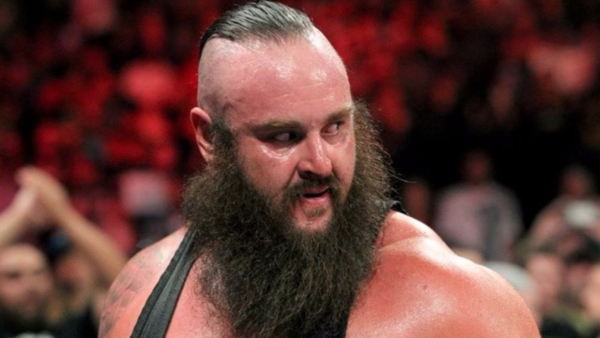 Imagine predicting the events of 2018 on December 31, 2017.
Just imagine.
Ronda Rousey wrestled the best debut match of all time; Stephanie McMahon worked a better match at WrestleMania than AJ Styles; Daniel Bryan returned against all odds; WWE ruined Daniel Bryan as a babyface; Daniel Bryan became the best heel in years; Asuka's streak ended at the hands of Charlotte Flair; Carmella then defeated Charlotte Flair on the very next pay-per-view; well, the one after the next, male-only pay-per-view, the four hour propaganda exercise for the Saudi Arabian kingdom that was Greatest Royal Rumble; James Ellsworth was ready for Asuka; Brock Lesnar went over Roman Reigns at 'Mania; Enzo Amore got fired, returned at Survivor Series to hijack the show, but was almost upstaged by Drake Maverick pissing his pants; Becky Lynch became the most over star in the company; Shane McMahon formally became, for f*ck's sake, the Best. Wrestler. In. The. World…
If you'd put an accumulator on all of that, you'd still be short of the pay packet Shawn Michaels received to accidentally remove Kane's wig, on his return from retirement, at another Saudi Arabian super-show—this one held, against all common decency, in the wake of the murder and dismemberment of dissident journalist Jamal Khashoggi.
This is something else that happened.
But what next?
What mad sh*t could possibly happen next?
10. Mustafa Ali Will WIN The WWE Championship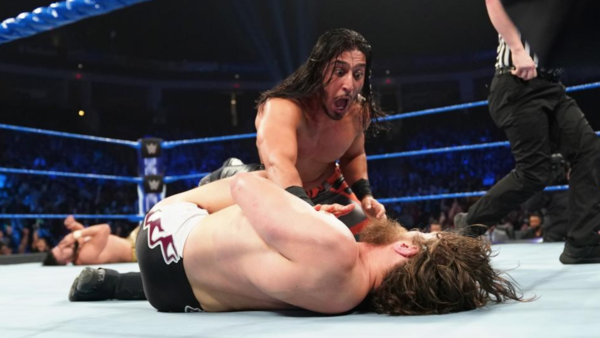 Following the events of the December 18 SmackDown Live, in which Mustafa Ali pinned WWE Champion The New Daniel Bryan after a barnburner of a main event tag team match, we know that he has a claim to wrestle him for that title.
Meanwhile, a panicked WWE has promised us widespread changes to a product plummeting in popularity. A company fundamentally unable to change—look who's in charge of the motherf*cker—is nonetheless very capable of shocking us into a social media frenzy.
Cynically, Mustafa Ali had initially signed what is derogatorily referred to as a "mark contract", one that allows WWE to profit from his likeness on video games sans compensation. In a similar way to the NXT UK contracts, this is a deal that reads 'WWE' on the letterhead, but isn't WWE per se.
As is the case with NXT to main roster call-ups, now that he is SmackDown Live star, a pay rise will have followed the promotion. A sensational if temporary push—he's not wrestling a marquee match at WrestleMania 35—may send a signal to those Independent wrestlers reluctant to sign with a greedy company that desires only their signature, and not their talent.
Sign with Stamford, and you too may one day receive a very improbable push—and a tempting, tangible reason to justify the risk.