10 Brand New WWE Feuds For Heel Bayley
Hugs are for mugs.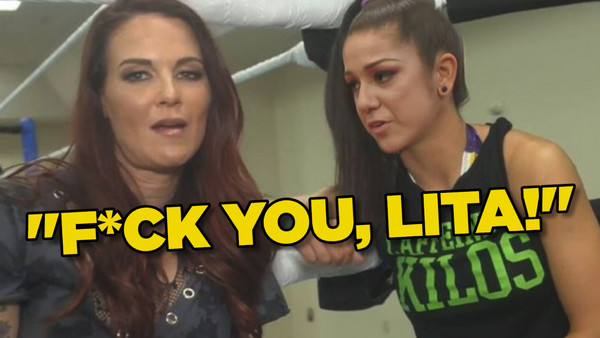 Grinning at Sasha Banks to reveal the content of their private discussions before taking them public with a chair-assisted assault on Becky Lynch, Bayley's deep breath following a barrage of chair shots to 'The Man' must have felt like the freshest in some time.
It's been a schizophrenic year for 'The Hugger' thus far, with this latest unexpected development perhaps the most positive from several other sideways steps of late.
Heading in to 2019, she was laser-focused on reinventing women's tag team wrestling alongside 'The Boss' ahead of the introduction of supposedly prestigious straps. Following WrestleMania, she was forced into a new frontier on SmackDown thanks to abysmal booking expedited beyond even measured expectations for the league. Within weeks of switching shows she was Champion of the brand, seemingly regaining the hearts of the audience in the process.
She willfully, gleefully broke them all this week.
Her sensationally-executed Monday Night Raw heel turn was far more than just a change for change's sake - it was a vital course change for a character than hasn't so much been trapped in the middle of the road as steamrolled over by others speeding by.
Becky Lynch most notably leapfrogged her (and perennial partner Banks) around WrestleMania season. It's perhaps why everybody should have seen this coming all along...
Michael Hamflett
We Need To Talk About Kevin (Nash). Michael can be found in articles or on podcasts extolling the virtues of New Generation WWF, New Japan Pro Wrestling or the new WWE angle they definitely definitely won't ruin this time.
See more from Michael