10 Clues The Undertaker Won't Retire At WWE WrestleMania 32
The long rumoured retirement looks to be off.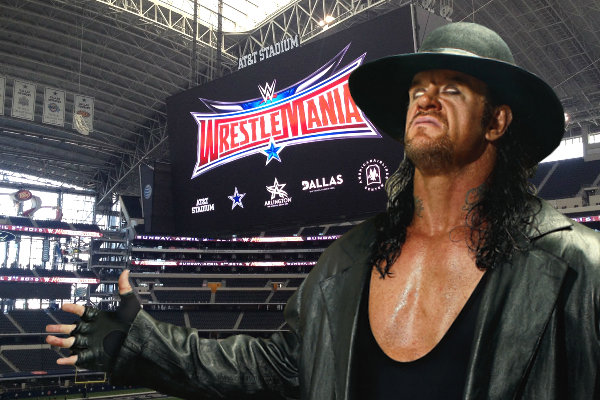 The Undertaker retiring at WWE WrestleMania 32 has been an open secret for some time now. Industry insiders have been tipping the April 3rd event to be his last ever match, based upon the fact it being in Texas and it most likely setting WWE's record attendance. What better way to go out, right? Undertaker would be in his home state, surrounded by 100,000 adoring WWE fans. There was also the hot rumour that he'd go into the WWE Hall Of Fame on the night before, giving him a truly epic send off over an Undertaker themed weekend. It made sense, he will after all be fifty-one at the time of next year's Mania. That's old for a pro wrestler, especially one so physically worn. He's been described as "chronically injured" in recent years, only barely passing the WWE physical test for WrestleMania 29. But recently, there's been a few clues to suggest that an Undertaker retirement isn't on the cards. There's been some unexpected changes, pointing towards a very different set of plans for WWE's biggest icon. He's one of the most private people in the business, and it looks like he is going to have the last laugh on those who talked about his demise from the industry. Here's ten clues The Undertaker won't be retiring at WrestleMania 32.