10 Crazy Locations Where Wrestling Matches Happened
Caves, trains, and other crazy locations where wrestling made its presence known.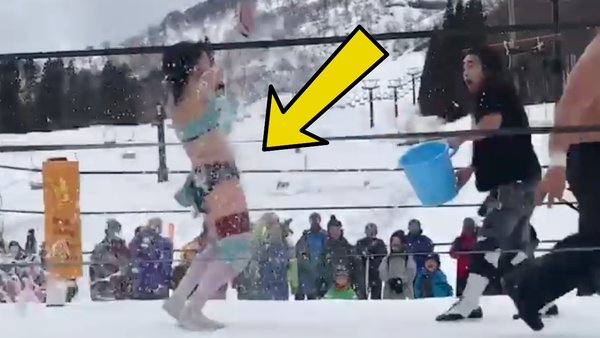 For a time, the sight of two larger than life performers throwing down in the middle of a packed out arena was actually enough to satisfy the average wrestling fan. Fiery babyface comebacks, and dastardly heels playing up to those wanting their head in attendance, all within the stereotypical structures we'd come to expect our wrasslin' to be housed in.
Then things got a little bit weird.
In an attempt to keep fans engaged and spice up an industry that had perhaps grown tired of the traditional approach, various promotions decided to take the art form we've come to adore and throw it into some of the barmiest locales imaginable.
Eerie crowd-less stadia, very much moving vehicles crammed full of fascinated spectators, and even your humble YouTube channel's very own office have played host to a good ol' fashion scrap or two over the years, proving that sometimes you don't need a roof, set, or even in-house seating to put on a spectacle. In fact, just going out there and trying not to freeze to death in the middle of a ski resort has been known to be worth the price of admission alone...
10. In And Around An Empty Football Stadium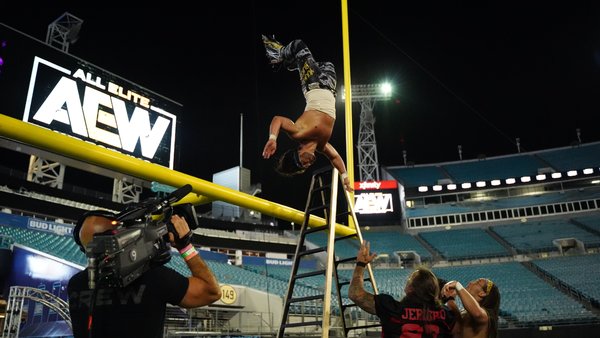 As we'll note a few more times over the course of this list, the world being thrown into a deeply uncertain state in 2020, on the back of the global health crisis becoming a thing, forced wrestling promotions to get a little creative.
But instead of heading down the more cinematic route, like their rivals over in Stamford, AEW opted to depend more on their performer's ability to turn a football stadium into a no holds barred playground... and the end results were WONDERFUL!
The team of The Elite and Matt Hardy clashed with Chris Jericho's Inner Circle inside of the Jacksonville Jaguar's crowd-less TIAA Bank Field, with moonsaults off the goal posts, epic bar room brawls, a horse-riding Hangman, and even a Judas Effect to the NFL side's mascot, Jaxson de Ville, all making the headlines shortly after.
Proving to be something of an instant smash hit, Tony Khan's company have wisely decided to dust off the Stadium Stampede spectacle once more at this year's PPV.
How do you top Sammy Guevara being One-Winged-Angled off a freakishly high stadium platform? Something tells us MJF may be forced to touchdown in a similarly grisly manner.